John David Duggar supposedly in a secret courtship with a woman living in Texas
The star's relationship has been very quiet since he allegedly began dating the woman.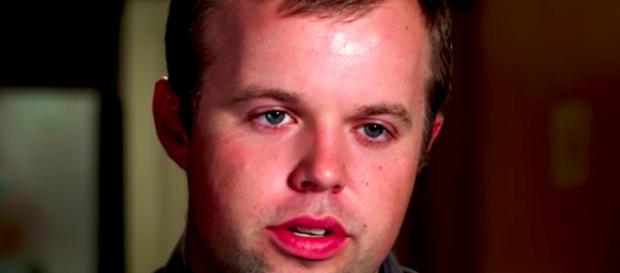 Although the Duggar children haven't traditionally been very secretive when it comes to their courtships, it appears #John David Duggar, the second oldest male, has actually been involved in a courtship for quite a long time and is not interested in it becoming fodder for the television serious. His younger sister, Jinger, has hinted that he might expose his new relationship on the upcoming season of the show, but it seems that he has been happily seeing someone who lives in Texas for quite a while and has asked his family to keep it low-key so as not to attract the attention of too many of their fans.
John David divides his time between Mississippi and Texas
John David Duggar isn't necessarily on "#Counting On" as much as his sisters or other family members are.
And according to The Hollywood Gossip, there is a pretty good reason for that. The reality star doesn't actually spend a lot of time in Arkansas, as he divides his time between visiting his lady in Texas [VIDEO] and doing pilot training in Mississippi. This might mean he will be one of the first Duggars to have a real job apart from using the show or the residuals from the show to support himself. It also appears that he hasn't had that much interest in being on the show altogether, which is probably partially why he has decided to keep himself scarce when the cameras are rolling.
Will his girlfriend be revealed?
It is unclear whether or not his Texan girlfriend will be revealed on TLC's "Counting On," however the Duggar siblings have been hinting that John David is seeing someone in some of the promos for the new season.
It is unclear how long the pair have been dating and if or when the family will debut her on the show. It may also be possible that John David will simply admit to courting, but won't actually have her on the show in order to respect the couple's privacy.
It is also unclear if John David is involved in a traditional Duggar-style courtship, where they are supervised until marriage and always have someone with them to prevent any kind of impure activities. In a Duggar-style courtship, those involved are also not allowed to hold hands until they become engaged and save their first kiss for marriage. The older Duggar children and their courting and eventual marriages have been a major storyline and ratings boost for the Duggar family's reality show, but it is not unusual to have at least one Duggar not be interested in participating. #Duggar Family