Is Miranda Lambert doing better after Blake Shelton divorce?
Miranda Lambert definitely has a strong personality as she was able to become more successful as a country singer after divorce from Blake Shelton.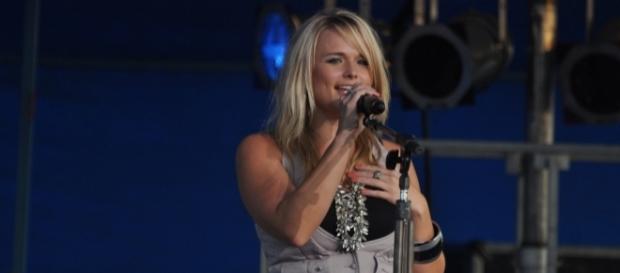 #Miranda Lambert is making this year better than how it was during her divorce with #Blake Shelton. She recently spoke about her new album and how she copes with everything that has happened during the ups and downs of the last three years. Fans are now wondering if she is really better off without Shelton in the first place.
After her painful split from Blake Shelton, Miranda Lambert got back up and continued to surpass the challenges in her life. For a successful country singer like Lambert, it is a good choice to put yourself in the closed sound-proofed spaces of a studio, grab a pen and a paper, maybe with a cup of coffee to wake you up, and then sing about it until you get to generate a wonder hit.
Because that is what she did. There is no doubt that she used the pain she felt caused by her divorce from Blake Shelton to create a wonderful album, "The Weight Of These Wings."
Miranda Lambert created a positive outcome from her painful divorce
Miranda Lambert's "The Weight Of These Wings" topped country charts with multiple awards along the way, especially at the CMA Awards where Lambert has been a front runner for a long time. This album, despite her recent issues, was made as an empowering one rather than a basic break-up record.
During the interview, she said, "I won't look at things ever again in the same light because different things in your life bring you to a deeper level with yourself." And it is obvious that she was referring to her divorce and music. The "Little Red Wagon" singer managed to get back up by finding a new beau and purchasing a property where she gets to do things like not wearing makeup or washing her hair in a place without judgment.
Lambert is definitely happy with Anderson East
Her lover, Anderson East, might just be the kind of fix she has been looking for. The couple has been dating for more than a year now and there is a spark of news that these two might end up in the nearest church soon. At the beginning, it might have been like an escape for the 33-year-old singer but things have grown serious and beautiful between the two.
According to Us Weekly's source, "[Anderson East]'s crazy about Miranda and she is so smitten with him as well… Their friends can definitely see them getting engaged in the near future." Then the source added, "He is so attentive to her and is always playing her compliments. They just balance each other out so well."
If you are interested in what Miranda Lambert's thoughts were during the break-up with her ex-husband, Blake Shelton, or if you just want some great country music to play, her album "The Weight of These Wings" can be publicly heard by now. #Miranda Lambert latest news