'Days of our Lives' spoilers for the next 2 weeks: Big returns, break ups & more
'DOOL' spoilers reveal what to expect in the upcoming episodes this month.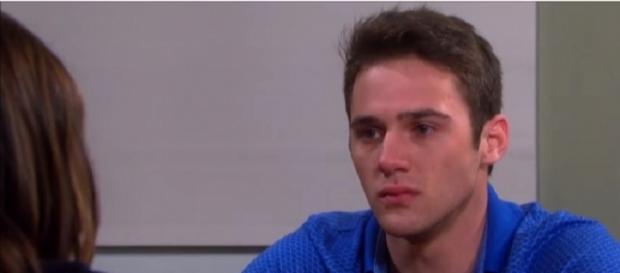 "Days of our Lives' spoilers for the upcoming weeks reveal that there will be a ton of drama going down in Salem. In addition to the storylines that fans are already seeing, much more is in store for "DOOL" viewers as they continue to watch in the month of August. The latest reports reveal that there will be major couples shake ups, characters returning, and family drama ahead.
Lucas gets dumped, but Chloe is there to pick up the pieces of his broken heart
"#Days Of Our Lives" fans are about to see some interesting scenes. The latest spoilers reveal that in addition to Marlena (Who is really Hattie) and John's break up more couples will be biting the dust in Salem.
"DOOL" spoilers suggest that Bonnie Lockhart will assume the identity of her doppelganger Adrienne Kiriakis and take a page of out Hattie's book. Fake Adrienne will tell Lucas that she wants to call it quits on their relationship, and fans will see poor Lucas be devastated by the shocking split. However, he may not be heartbroken for too long, because Chloe Lane will soon be back in Salem, and she'll offer her ex-husband a should to cry on during this difficult time in his life. Could this be the beginning of a romantic reunion for Chloe and Lucas? If so, things could get messy when the real Adrienne finally returns to Salem!
JJ and Gabi headed for a reunion as well?
Meanwhile, "Days of our Lives" fans may also see the break up of JJ and Lani. "DOOL" has been not so subtly hinting at JJ and Gabi reuniting their romance, and now that Chad and Abigail are seemingly back together, Gabi is looking for love yet again.
While JJ and Lani are a cute couple, many fans want to see JJ and Gabi back together, while Lani seems to be attracted to Eli, and could enter a relationship with him if she and JJ pull the plug on their relationship.
Johnson family drama leads to emotional moments
Of course, "DOOL" viewers [VIDEO] are dying to know how the Johnson family is going to move forward after Joey confessed to Tripp that he killed his mother, Ava. Tripp, who held Kayla at knife point in hopes of getting a confession out of her was stunned to find out that she and Steve had been covering for Joey the whole time. "Days of our Lives" fans will see Tripp offer Kayla an apology, and because she is just so sweet and nice, she'll likely accept it.
Marlena tries to escape
While all of this drama is going on in Salem, Marlena will be trying to figure out how to get herself out of the psychiatric hospital that Hattie stuck her in. She'll eventually find a phone, and be able to make a call to John. However, she'll get cut off before she's able to tell him exactly what's going on, and where she is. It looks like there are a lot of fun scenes in store for "Days of our Lives" fans to watch this August. #Soap Opera