New 'Days Of Our Lives' June 12 to June 16, 2017, spoilers revealed by NBC
Abigail gets pressured for a quickie divorce. Tripp puts together a plan to punish Kayla and more.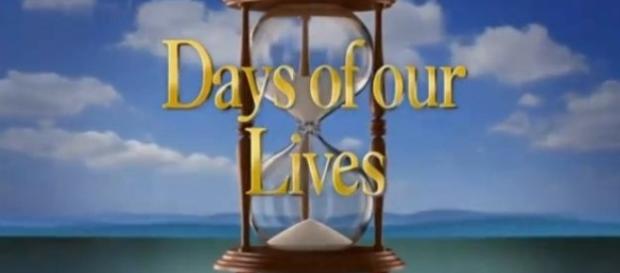 Hey, "Days Of Our Lives" fans. We've got the new round up of spoiler scoops for the upcoming June 12 to June 16, 2017, episodes. It sounds like we're going to see some very intense and dramatic storylines take place. A plot to make Kayla pay for Ava's death gets cooked up. Sonny receives a serious warning from JJ in regards to Paul. Chad and Gabi acknowledge a very grim realization and more! These storyline teasers are from the wonderful folks at NBC by way of Soaps.com
Inflicting punishment
As always, we're going to start this spoiler session off with the Monday, June 12, 2017, episode. In it, we're going to see Tripp in action. They say that Tripp is going to be very busy trying to get his big plan together that will involve inflicting punishment on Kayla for Ava's death.
So, that certainly sounds like a storyline that could feature some very intense and dramatic scenes as it moves forward. The big questions here is what will Tripp's plan entail? Will he be able to successfully carry it out? We're going to have to tune in to find out because they didn't give us any other details about it.
In the Tuesday, June 13, 2017, episode, we're going to see a scene that reveals some more info about Nicole's current status and it sounds pretty intriguing. They say that her fate is going to finally get decided. What will her fate be? That's the big question for this storyline. That's the only scoop they gave us for the Tuesday show. However, we're sure that this hour-long show will offer up a whole lot more.
Important warning from JJ
Next, we've got a very interesting scoop for the Wednesday, June 14, 2017, episode. It turns out that we're going to see Sonny get a very important warning from JJ at some point. This warning is going to inform Sonny that some very extreme measures might get used in an effort to take down Paul! How will Sonny react to this news? What will these extreme measures entail? The one thing that we know for sure is that this particular storyline is going to give us a very interesting and intense scene to look forward to.
The Thursday, June 15, 2017, episode is going to feature a scene with Steve. They say that at some point he's going to become privy to the fact that Anjelica Deveraux is out to inflict some heavy revenge on Adrienne! Will Anjelica be able to get the revenge she desires? Or will a wrench get thrown into her plans? How will Steve react to this information? Those are the big questions for this particular situation.
The rest of their lives
To cap off the week, NBC revealed two storyline scoops for the Friday, June 16, 2017, episode. In it, we're going to see Chad and Gabi start to realize that they may have to actually spend the rest of their lives on that island. In light of this realization, they are going to start clinging to each other. Lastly, we're going to see the scene that features Abigail getting heavily pressured by Dario to file for a very quick divorce. Will she actually do it? Or will she refuse to do it? Hopefully, we'll see those questions get answered in this episode. Stay tuned.
Click to read more
and watch the video
or