'Days Of Our Lives' spoilers: week of February 20th through February 24th
The decision is in -- who gets Holly? Eric reunites with Marlena. It all heats up for February Sweeps!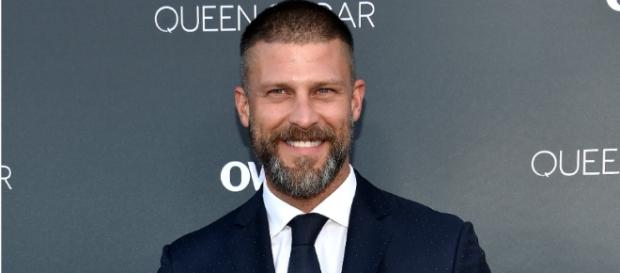 "#Days Of Our Lives" fans will not be disappointed when tuning in next week. While some storylines are coming to an end, others are getting hot for February Sweeps! The following contains spoilers. If you don't want to know, stop reading now! You can check out the tribute to Stefano here, though.
Who gets custody of Holly?
The issue of Holly's custody is temporarily resolved. Spoilers tell us that there are twists and turns that are unexpected. In the end, Chloe will end up with custody of Holly, however. Of course it can't stop there. Chloe announces that she is planning on moving to New York City. Brady is upset at the news, as is Nicole!
Julie's grandson arrives in Salem! He has secrets, though.
Julie is struggling with the loss of her son David, but the family has to get to the truth before they can welcome the new addition with open arms. Val's FBI agent son, Eli, shows up in town. He is there for the funeral of David. It looks as though Eli has ties to Salem. Elsewhere, Abe is encouraged not to give up on Val by Theo and Lani.
Marlena and Eric meet at a farm. She quickly sees that her son has changed. He is not the same man after his prison stay for the death of Dr. Daniel Jonas. He runs into Jennifer and the connection between the two is immense! Are they crossing from friendship into possibly more? Eric is still pondering the idea of whether or not to return to Salem. She could possibly play a role in his decision.
Hattie's final week in Salem
Hattie confronts Andre! This is the moment she has waited for and dreamed of for years.
Let him have it, Hattie! This is her last week on the set of "Days Of Our Lives," so Hattie should go out in a way that only she can pull off. Chad and Gabi continue in captivity. They are growing closer and share a kiss. Once they are back home, Chad confesses everything to Abigail. She is upset, and Chad reaffirms his feelings for her. Sonny ties to escape his captor but is caught. He is beaten for the attempt. Nicole finally dumps Deimos as his troubles rise! She finally sees what everyone has been saying about him. #SoapOpera