One Direction: What's wrong with Harry Styles?
Fans are worried about the singer, who's appeared sadder and quieter than usual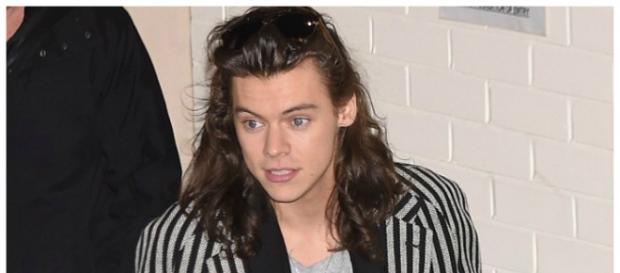 Harry Styles has fans of One Direction very concerned. The 21-year old singer has seemed sad and crestfallen in recent months, both surprising and worrying concerned fans. On Sunday evening, Harry appeared on X Factor with his band mates and sang with them, but remained silent during the interview, sparking increased concern among fans.
Harry's sad eyes, quiet demeanor, and silence stirred up plenty of talk on social media. In fact, he was so out of it that fans talked more about his appearance than the band's performance of the new single Perfect, from their recently released album Made in the A.M.
After their stunning performance, which enchanted their many fans in attendance, Louis Tomlinson, Liam Payne, Niall Horan and Harry Styles were chatting with hosts Rochelle Humes and Melvin Odoom.
They spoke mostly about the hiatus that the band will take early next year. Well, everyone but Harry, who didn't say much of anything.
One Direction ready for a break?
The boy band is prepared to take a break in their musical career, after five years full of success and non-stop work. Niall Horan said that he is "really excited" about the months to come. 'We've been touring for the last five years, it's going to be nice to go home and see friends and family," said the Irishman at the Xtra Factor. As they can't take more than a few months of rest, Liam Payne said last week that they're considering a two-year hiatus. 
Although Harry is considered one of the happiest and most entertaining guys from One Direction, it's possible that he might be going through a hard time in his life. After being advised to rest his voice by doctors, rumors have surfaced that his vocals may have suffered.
The truth is that he sang, but he did not speak a word, resting the voice. However, the fans recall he's been very sad in recent times and wonder if he's merely heeding the doctors' advice, or if something deeper is going on. 
What do you think about it: Are the fans right and he's even sadder? Or was it just a bad day? Let us know, by posting a comment below!
Click to read more
and watch the video
or