4 Movie Recommendations For Summer 2017
As the summer quickly approaches, make sure to check out these new motion pictures coming to a theater near you.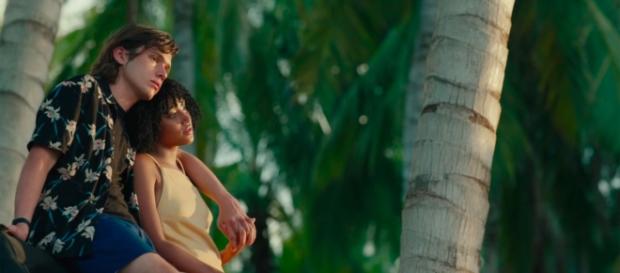 The ##Summer season is known for being a big time for anticipated releases and if you're a film fanatic, maybe you can add these #movies to your list. Whether you're a fan of horror, comedy, action, romance, or thriller, there's something for everyone.
"#Everything, Everything" - May 19th
Based on the novel, "Everything, Everything," written by Nicola Yoon, this classic coming of age tale follows the story of Maddy, (Amandla Stenberg), a girl who is too sick to venture outside. Olly (Nick Robinson) is her next-door neighbor and after several stolen window glances, they become determined not to let her illness keep them apart.
The two, young, and in love, find themselves on adventure after adventure and their time together explains the meaning of growing up, the strength of love, and the happiness that can literally be right outside your doorstep.
"#Baywatch" - May 25th
The film is based on the original "Baywatch" series, created by Michael Berk, Douglas Schwartz, and Gregory J. Bonnan. It will feature well-known actors like Zac Efron and Dwayne "The Rock" Johnson as the starring roles. Mitch (Johnson) and Matt (Efron) don't get along right away, but after a dead body washes up on the beach, they put aside their differences and work together to get to the bottom of the crime, along with the rest of the lifeguard squad. It's a perfect feel-good film for the summer. It's funny, it's action packed, and the faces are definitely recognizable.
Most importantly, it will be interesting to compare it to the "Baywatch" television show.
"#Rough Night" - June 16th
It's the perfect weekend until it isn't. Five college best friends get together for Jess's (Scarlett Johanson) bachelorette party. The celebration is in full swing until they accidentally kill the entertainment for the night. Struck with panic, the friends try to figure out a game plan and although their weekend together goes from bad to worse, they ultimately grow closer due to their unusual bonding experience. Because of its dark nature, the film is a black comedy that will still manage to make you laugh and will also make you recognize the importance of the people in your life, especially those that you lose touch with over the years.
"#Annabelle: Creation" - August 11th
If you were a fan of the first "Annabelle" or any of the other films in "The Conjuring" Series, this one is a must see! Set in time before "Annabelle," this film explains how the doll, Annabelle first becomes possessed. After the dollmaker allows young orphans into his home when the orphanage closes, twenty years after his daughter's death, strange things begin to happen. Though some may not enjoy being terrified in #Movie theaters, horror buffs are bound to love this supernatural flick. #Everything Everything