Four hottest female singers in 2016
Ellie Goulding is a marvelous and successful female singer of the era, along with several others on this list.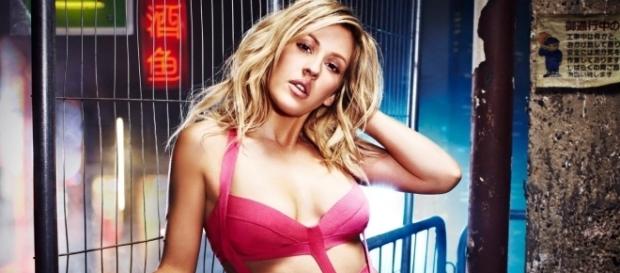 Hollywood is one of the biggest entertainment industries in the world. Here you can find beautiful and talented women of all ages. From skinny to curvy, tall to petite, America's entertainment industry has numerous actresses, female singers, and gorgeous filmmakers. Here we have an exciting list of the hottest female singers in 2016.
Carrie Underwood
Born in March 1983, Carrie Marie Underwood is a successful singer, songwriter, and actress. She rose to the limelight as the winner of the fourth season of American Idol. Since 2005, this lady has been around as a successful female artist. During her career, she received numerous accolades such as 7 Grammy Awards, more than ten Billboard #Music Awards, twelve Academy of Country Music Awards, and numerous others.
Carrie released her debut album "Some Hearts" in 2005. The best singles from this album are "Jesus, Take the Wheel," and "Before He Cheats." Underwood has sold several country albums too. She received a Grammy Award for her album "Carnival Ride." Born and raised in Oklahoma, she is a daughter of Carole (Shatswell) and Stephen Underwood.
Ellie Goulding
Born in December 1986, Elena Jane "Ellie" Goulding is a successful English songwriter and one of the hottest female singers. She began her career under the supervision of record producers Starsmith and Frankmusik. Later on, Goulding met Jamie Lillywhite with whom she released a couple of singles. She signed a contract with "Polydor Records" in July 2009. Ellie is an exceptional and attractive female of the era. In 2010, she became the second top artist in the world, and received the Critics' Choice Award at the Brit Awards.
Her debut album "Lights" was released in 2010. It was a big success of her career, and remained at number one on the UK Albums Chart for several months. So far, more than 850,000 copies of this album have been sold in the world. Goulding released her second studio album "Halcyon" in October 2012.
Christina Aguilera
Born in December 1980, Christina María Aguilera is a prominent TV celebrity, singer, and songwriter. She grew up in Rochester and Pennsylvania. She has made appearances in series like "Star Search," and "The Mickey Mouse Club." This beautiful lady recorded "Reflection" for Disney's 1998 film "Mulan." She became famous with the release of her 1999 self-titled debut album. Its singles such as "Genie in a Bottle," "What a Girl Wants," and "Come On Over Baby (All I Want Is You)" have been among the top. Moreover, she released two studio albums in the Spanish language as well.
Katy Perry
Over the years, Katy Perry has been a favorite of many young men. Born in October 1984, her full name is Katheryn Elizabeth Hudson.
She is a top-notch American singer and songwriter. She pursued a career as a teenager, and contracted with Red Hill Records. Her debut album was "Katy Hudson," released in 2001. It was a commercial success. Then, Perry moved to Los Angeles, and began working with producers Glen Ballard, Dr. Luke, and Max Martin. She has worked with The Island Def Jam Music Group, and Columbia Records, and released a couple of albums. In 2008, her singles "I Kissed a Girl," and "Hot n Cold" made Katy everyone's favorite. Moreover, her album "Teenage Dream" was released in 2010. #Celebrities