A senior official of the Trump administration revealed that there is more to Trump's tweets than what they at first seem.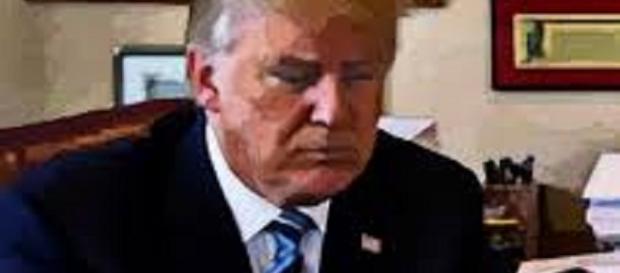 Following the State Department's announcement that it had direct channels to Pyongyang, President Trump criticized Secretary of State Rex Tillerson for "wasting his time" with North Korea and even dismissed the possibility of talks with Kim Jong-un's regime, The Wall Street Journal reported.
White House officials attempted to downplay President Trump's antagonism to the prospects of talking with Kim Jong-un [VIDEO]. They said Donald Trump and Rex Tillerson were in accord on how to deal with North Korea, The Guardian reported.
I told Rex Tillerson, our wonderful Secretary of State, that he is wasting his time trying to negotiate with Little Rocket Man...

— Donald J. Trump (@realDonaldTrump) October 1, 2017
On the other hand, Heather Nauert, the spokesperson for the State Department, denied that the White House sent confusing messages to North Korea.
She commented on Twitter:
#DPRK will not obtain a nuclear capability. Whether through diplomacy or force is up to the regime @StateDept

— Heather Nauert (@statedeptspox) October 1, 2017
Diplomatic channels are open for #KimJongUn for now. They won't be open forever @StateDept @potus

— Heather Nauert (@statedeptspox) October 1, 2017
Meanwhile, Robert Hammond, Tillerson's communications adviser, defended President Trump and further explained that the tweets of the US president should not be taken as a reproach to Rex Tillerson, Aljazeera reported. It was rather a message to Kim Jong-un that time was actually running out for diplomatic solutions.
The President just sent a clear message to NK: show up at the diplomatic table before the invitation gets cold. https://t.co/VAmDAthtal

— R.C. Hammond (@rchammond) October 1, 2017
....or time is running out for 🚀 [insert Kim emoji here] to step to the diplomatic table. https://t.co/rs66CN22or

— R.C. Hammond (@rchammond) October 1, 2017
No more talks with 'Little Rocket Man'
A senior official of the Trump administration played down the importance of the "direct lines" to Kim Jong-un's regime, Aljazeera reported.
Speaking anonymously, the senior official said President Donald Trump had already dismissed the idea of negotiations [VIDEO] with North Korea after the communist country continued with its provocations. In addition, the official added that the direct channels were purposely created to secure the safe return of Americans detained by Kim Jong-un [VIDEO].
Experts believed that President Trump's tirade on Twitter would not only escalate the crisis over the Korean peninsula, but it would also undercut the White House's top diplomat at a very crucial moment. Rex Tillerson had a meeting with Chinese president Xi Jinping in Beijing [VIDEO] in which the two statesmen talked about finding a diplomatic solution to the crisis.
Glaser on Trump's tweets
A different perspective on looking at President Trump's tweets was offered by Bonnie Glaser, a senior adviser for Asia at Washington's Center for Strategic and International Studies. Glaser was convinced that there was some peculiar method in Trump's messaging.
She also believed that Trump's tweets were intended to scare the communist regime.
Glaser elaborated further that the recent tweets of President Trump on Tillerson were actually Trump's attempt to create some leverage for diplomacy. According to Glaser, the US president already knew that the ultimate solution to the crisis on the Korean peninsula was diplomacy, The Guardian reported.
Click to read more
and watch the video
or