Taco Bell launches fashion line with Forever 21
The fashion merchandise will be available to the general public in October.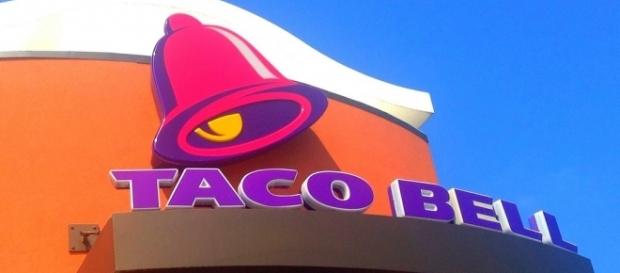 The popular Mexican food chain #Taco Bell will soon launch its fashion line, in partnership with #Forever 21, Fortune reported. The restaurant has joined other food establishments that offered clothing merchandise to the public.
The line is called "Taco x Forever21," and will be unveiled in Los Angeles' Fashion District on October 10. The collection will be available online for purchase on October 11, a day after the fashion show and launch. It will be accessible through the official website of Forever 21.
Marisa Thalberg, Taco Bell's chief marketing officer, said that this fast-food chain is often regarded as "the fast fashion of food." This is because they have "continuously introduced innovative limited edition products" to its customers, Business Insider reported.
Some of these include new flavors for its tacos and burritos launched depending on the season. Therefore, this partnership with a top fashion brand has been seen relevant to its market offering as well.
Forever 21 is an internationally-acclaimed retailer of fashion apparel for both men and women. They have several stores worldwide offering women's dresses, men's polo shirts, trousers, eyewear, and hats.
Taco Bell fashion show
The Mexican food restaurant will hold a fashion show in Los Angeles that will incorporate the theme of their products. Aside from the actual outfits, there will be a taco truck to complement the entire design, Fortune added.
Some of the newest fashion pieces on their line include sweatshirts, hoodies, anorak jackets and bodysuits. There will also be shirts and tops.
According to Taco Bell, these apparel items will have "playfully vibrant prints" that are "affordable and quirky" at the same time.
Fans and loyal customers of the fast-food chain can also have the chance to be featured on the actual runway show. Through social media, they just have to enter the hashtag "#F21xTacoBell" for a chance to win this prize. Some of the official photos of the merchandise have already been released online.
Taco Bell and Forever 21's new clothing line is the ultimate generation Z bait https://t.co/woFHn4SHB8 pic.twitter.com/iCwftpgnlu

— Eater (@Eater) September 28, 2017
Fast food fashion
This is not the first time that a fast food restaurant launched a fashion line, as McDonald's and KFC have also done this in the past. McDonald's utilized the delivery service UberEATS to distribute its sweat suits. McDonald's-inspired looks also headlined a runway show hosted by students from Miami International University of Art and Design.
Meanwhile, KFC has also released its own fashion line featuring socks with drumstick chicken prints. This restaurant also offered sweatshirts with the text "Fried Chicken" embedded over the yellow-colored fabric, the report added. #Fast Food Chain