World's oldest man dies at 113
Yisrael Kristal would be turning 114 years old next month if he had not died on August 11.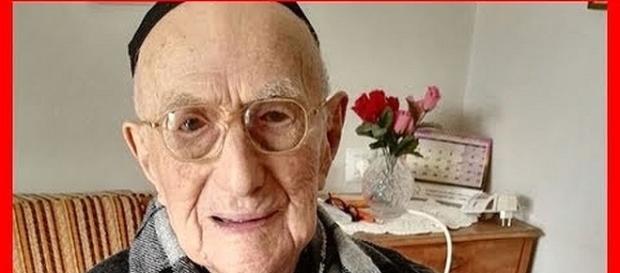 Yisrael Kristal, the world's #Oldest Man, has died at the age of 113. The Polish native died on Friday just one month before he would have turned 114. His daughter Shula Koperstoch confirmed his death after he became ill on Thursday.
Bar mitzvah
Kristal, who was born on September 15, 1903, was in the news last year for another reason. When it was discovered that he had never celebrated his bar mitzvah, it happened 100 years late. Most Jewish boys celebrate that rite of passage at age 13. Kristal was at that age when World War I broke out, and his father died in the war. His mother had already died when Kristal was only seven years old.
At that time, his bar mitzvah was not on anybody's list of priorities.
The Holocaust
The world's oldest man was the only member of his immediate family to have survived the Holocaust. His two children died after Poland was invaded in 1939. Krista's and his wife were sent to Auschwitz in 1944. His wife, Chaja Feige Frucht, was killed there. Kristal survived and was sent to perform slave labor at different camps. When he was found in 1945, he weighed only 70 pounds. He was the sole survivor of his immediate family.
Krista had lost so much but still gained a lot before his death. He remarried and had two more children, a son, and a daughter. At the time of his death, he was a father, grandfather, and great-grandfather. He was surrounded by those who loved him when he died at his home in Haifa.
The Guinness Book of Records confirmed Kristal was the world's oldest man in March 2016. Besides being confirmed that he was the oldest man in the world at the time of his death, it was also confirmed that he was one of the ten oldest men who ever lived. When speaking about his age a year ago when he was 112, Kristal said he had no secret to attribute to his longevity. He compared himself to men who are no longer alive. He stated that men who were smarter, stronger and better looking than he is had died. In other words, he was being humble about living so long.
For someone who had lived over a century, Kristal did comment on how the world has changed during his lifetime. He indicated that things are not what they used to be. He added that young people have it so much easier now than he did when he was growing up. There is no manual labor because of technology. He also stated that the world today is much worse because everything goes and so much more is permitted than when he was younger. The rules he used to live by no longer exist for young people today. #holocaust #Guinness Book of Records