Eau Palm Beach Resort & Spa offers Valentine's Day/weekend promotions
Beautiful destination stimulates romance for natives offers a chance to breakout of normal Valentine's day routines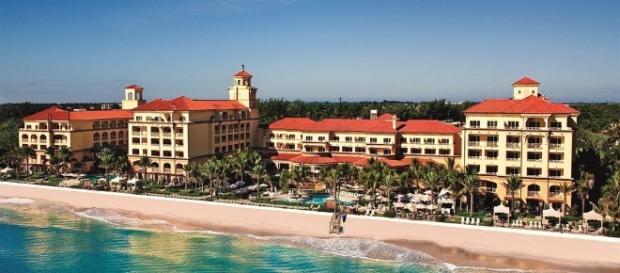 The Eau #Palm Beach Resort & Spa makes its case to couples to be one of the most romantic destinations in the region for Valentine's Day. They are offering two promotions for Valentine's weekend and the day itself for couples with delicious four course menus. At their restaurant, Angle, on Friday, February 10th and Saturday, February 11, they offer a four course price-fixe menu with offerings such as oysters, chocolate, wine and a light meal to stimulate close conversation. On Valentine's Day, Tuesday, February 14th, they offer a five course menu that includes a course of champagne, caviar and more chocolate. Then for couples whose love is strong and romance is high between each other, the resort offers a dinner for two in their private Oceanfront cabana at $450 per couple.
The cabana would be available after 6pm and the stay would last until the couples wish to leave. The cabana dinner is available the above days as well and offers a five course meal of rich items as lobster, ribeye steak and chocolate.
Explore and try new things with your significant other
Drive to the luxurious town of Manalapan, Florida and escape to a place that is on the edge of the country. The town of Manalapan is similar to Indian Creek and Star Island in Miami-Dade County as it a wealthy community and as per American Fact Finder, the median household income is over $250,000. The resort is a location for the South Floridian that allows one to take a vacation without leaving home. The busy thoroughfares of the I-95 and the I-595 would be behind one and the charm of the town would fall upon the moment as twilight would fall.
The neon and LED lights would light up beautiful vistas and the crashing of the waves would dare one not to think of love and happiness. Since February is Creative Romance month, the risk of indulging in a cabana dinner or getting in the car and driving north to Palm Beach promotes a feeling of destressing from the usual weekly routine while other couples are waiting in line at popular chain restaurants for their reservations or buying the usual necklaces and earrings. #valentine day #beach resort