'Fortnite:' YouTuber swatted while streaming; wins match afterwards
Famous YouTuber Keemstar was recently swatted in the middle of his 'Fortnite' stream.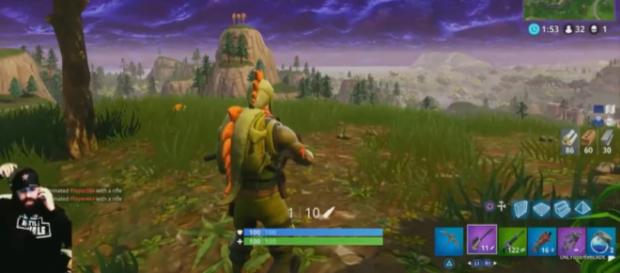 "Fortnite" is without a doubt the most streamed shooter on both Twitch and YouTube and has helped its streamers reach rockstar status. However, it's also a known fact that not all who watch these streamers' gameplays are actual fans as some of them are just there to ruin their day.
Wrong guy to swat
Daniel Keem (a.k.a. Keemstar) is a well-known YouTuber for his DramaAlert reportage where he heralds the current lowdown within the YT community. For the uninitiated, he is also a streamer on Twitch as his preferred game at the moment is "Fortnite's" Battle Royale.
However, things don't always go as they should sometimes, as was the case in one of his recent streams.
Keem was streaming "Fortnite" alongside some friends when someone rang him in the middle of the game. He, later on, revealed that it was their local police department that called telling him that someone called them, not to mention that there were already officers right at their doorsteps.
The YouTuber then left the stream for a couple of minutes to assure the police that everything was fine and no crimes were committed.
A friend of Keem took over his game for a bit before returning to the match and laughed off the swatting incident. He even stated that it will be legendary if he wins the match after what just happened to which he did.
Keemstar and his DramaAlert channel will be putting up a "Fortnite" March - $5,000 High Roller Challenge with the help of UMG Events. Interested players can earn free entry to this upcoming tournament by participating in UMG's Satellite competitions that will kick off this Tuesday.
Let's....Get Right....Into the tournament?

Introducing the #Fortnite March - $5,000 High Roller Challenge presented by @KEEMSTAR & #DramaAlert. Earn free-entry to this tournament during our daily $250-$300 Satellite competitions starting on Tuesday. pic.twitter.com/D7090VKTVk

— UMG Events (@UMGEvents) March 11, 2018
Xbox crossplay, but -
In other "Fortnite" news, fans are very much aware by now about the game heading towards mobile alongside some crossplay and cross-progression support among PC, PlayStation 4, and mobile.
Microsoft's console - Xbox One - was not mentioned when such news broke out and that made owners a bit irked.
Epic Games was quick enough though to roll out another blog post stating that Xbox players will also have support alongside PC and mobile platforms. However, the game maker made some clarification about it as Epic's PR man Nick Chester recently tweeted that both Sony and Microsoft's home consoles will be getting different crossplay and cross-progression support.
This simply means that players of these two platforms won't be coming across with each other in battle.
Check out a video about "Fortnite" here:
To clarify a bit: Xbox One players can play with PC, Mac, and mobile.

PlayStation 4 players can play with PC, Mac, and mobile.

— Nick Chester (@nickchester) March 10, 2018