'GTA V' NaturalVision Remastered mod looks much better with its latest upadate
Players will experience real-life visualizations with the latest update of the NaturalVision Remastered mod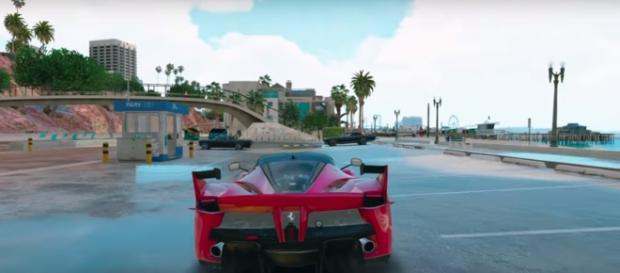 A new update was recently released for NaturalVision #Remastered #MOD for "GTA V." The update brings a lot of improvements in the mod, making it look much better than before. There are also a lot of new features in the NaturalVision Remastered. Players are also happy as the update fixes several bugs and issues. The NaturalVision Remastered has been receiving a lot of positive feedbacks since it was released. Due to this, fans can expect that the mod will have more features in the future.
What are the changes in the NaturalVision Remastered mod
There are tons of new features in the latest update of the mod. First is the Brighter Nights feature, where players will be able to see a much brighter night time.
The Brighter Nights feature can be toggled as some players prefer the original brightness of the game's nighttime. Aside from the new features, the update also improves the global corona intensity, making it the game's color more realistic. Players will also notice the improved police car lights, as well as the increased distance of a vehicle's headlight. Light flares in the game will also have new colors depending on its source. The update also made the lightning strikes more realistic, which most fans love. Most of the shadows from any objects in the game, such as corridors, bridges, and buildings, became much darker. This will make the in-game world very realistic. Lightings from parking garages and other small areas in the game have also improved. Daytime brightness also increased a little bit in the mod.
The update also improves the clouds in the game, which looks like real-life clouds. Bug fixes are also included in the game, though the update description doesn't show any pieces of information.
NaturalVision Remastered mod might be the most useful mod ever made
With the NaturalVision Remastered mod improving the game's overall graphics, players can experience such realistic gameplay. Most of the mods in "GTA V" today can run with the mod, making it very convenient for everyone. However, a high-end PC is required to execute the mod. Players will also need the VisualV mod, which is a graphics mod for the game. Players are also required to set the game's brightness to 50% to fully experience the NaturalVision Remastered. It is believed that the NaturalVision Remastered mod is the best graphical mod for the game. Players that are looking to enhance their "GTA V" experience will have to try the mod. #Real Life