Sony Playstation: New Game Releases and a Whole New Gaming Experience
Rate this title
Sony is stepping up their game with the new gaming experience for gamers.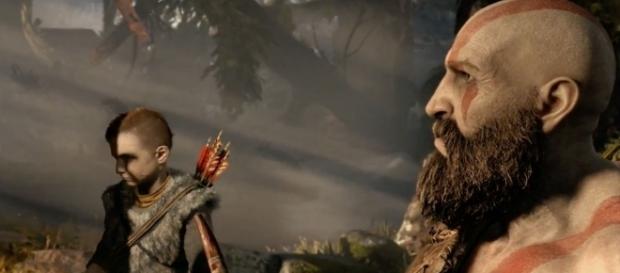 There are a lot of anticipated games for the Sony PlayStation 4 for this year. Some of these games include "Game of Thrones Season Pass," "Until Dawn," and "God Of War." "Game of Thrones Season Pass" is a whole series full of entertainment. However, as reported by Daily Star UK, it is considered as Telltale's least successful game. "Until Dawn," on the other hand, is one of the best PlayStation 4 exclusives. It is best played with a friend since it is an old school interactive game.
The lineup of games to be released this July also includes the new PlayLink game entitled "That's You!" This title was included in the main announcements of Sony during the E3 last June.
What is PlayLink?
PlayLink is introduced by Sony as a series of games which can be controlled using a tablet or a smartphone. It is made especially for groups of players. According to the blog released by PlayStation, there is no need for another Dualshock 4s for PlayLink. "That's You" is the first PlayLink title to be released. This is in addition to the line-up of games to be released this year.
For PS Plus subscribers, they can get their hands on additional four games. These games are two PlayStation 3 games and two PlayStation Vita games.
For PS4:
Game of Thrones
Until Dawn
That's You
For PS3:
Darkstalkers Resurrection
Tokyo Jungle
For PS Vita
Don't Die Mr. Robot
Element4l
The games scheduled for release this July will be available for download starting July 4. If a player missed any games for the month of June, he should download it immediately.
New 'God of War'
During the last E3, Sony revealed the release of "God of War." Based on the gameplay showed, there are a lot of changes in the game. Looking at how different it is with the standard series of "God of War," Sony Santa Monica will have another big change when the game is released next year. What are these changes?
There is a different camera angle for the next year's release. There will also be another son who will be part of the story. By looking at the big revelation, Director Balrog is looking at giving a game a more open word feeling.
According to Daily Star UK, Balrog stated that he knew immediately that he does not want to make another open world game. Because of his statements, it's hinted that he will create another game with more exploration. With the way the games were represented during E3, there are a lot of points for contention. Not only will fans get to play new titles, there are games that are graphically superior compared with the previous releases.
This goes to show that Sony is creating games that can be played with their new gaming consoles. The games they are creating are showcasing the best possible light. With the new gameplay, fans are now asking what the games will look like if it will be played in a standard PS4. Will the gameplay and the graphics change as well?
Click to read more
and watch the video
or