Sony shows upcoming AAA games in E3 2017
During the E3 2017 conference, the Japanese company has announced numerous triple A titles to be released soon on PS4.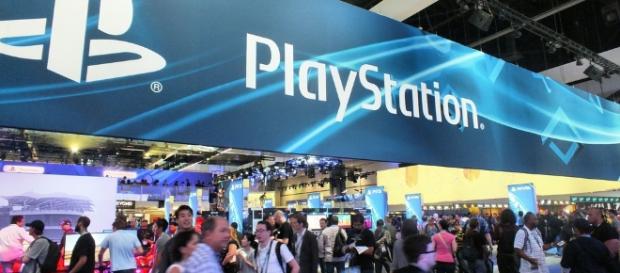 As the E3 began, everyone was expecting Sony to have another remarkable E3 showing with rumors of #The Last of Us 2, #God Of War, Destiny 2, and Bloodborne 2 on Playstation 4. But many were left unsatisfied as The Last of Us 2 and Bloodborne was a no show in its presentation. Instead, Sony unraveled numerous games with God of War, Horizon expansion pack and Destiny 2 headlining the forefront while Spider-man wrapped up their presentation. We got a closer look at Uncharted: Lost Legacy. All of which are going to be available early 2018 and in the second half of 2017, let's try to break them down.
Sony continued to improve its already full packed library of games
With the Playstation 4 already getting a huge library of games early in 2017 Sony add even more games in their library this E3 conference by spicing up already established games.
The machine riding, nature-centered and open world RPG Horizon: Zero Dawn gets an expansion pack in the name of "The Frozen Wilds" which is to be released later this year. We all know how Uncharted just rocked the gaming world in 2016 with its marvellous scenery and amazing voice acting so there was no surprise they added another uncharted chapter this year, in the name of "Uncharted: The Lost Legacy" with Claudia Black leading the way, this is set to release on August 22 this year. After two years, the renowned game Destiny now gets a sequel with Destiny 2, with new maps and new sub-classes this is surely big news for Destiny 2, with new maps and new sub-classes this is surely big news for Destiny fans, set to release on September 6 later this year for all consoles and October 26 for PC.
And probably one of the most anticipated games is the God of War, with an adjusted camera that is now directly behind the shoulder of Kratos, God of War is set to release early in 2018.
New games that are either a hit or miss for Sony this year
Sony gave us a longer look at Days Gone in its E3 presentation, it's a post-apocalyptic world that focuses on stealth and manipulation the zombies' movements rather than by the brute force (not to say that this game lacks that aspect) in advancing thru the game, expected to have a mediocre story but you can be sure that the gameplay would be very smooth. Another game announced by Sony was Detroit; you play as an android named Markus, where you lead an uprising of Androids to stop slavery, only time will tell as to how this game would feel like once actually played with. And of course one game Sony highlighted was its Spider-Man game, set to a Playstation 4 exclusive, with a controversial new Spidey suit that already makes comic enthusiasts turn their head, this game feels like the Arkham series and will probably be somewhat close to that feel with them adding the Parkour touch to the game, all these games will be available early 2018.
Summing it all up
After two days of the conference, many have said this was yet the worst E3 showing to date, with Bethesda milking once again Skyrim and Fallout 4. Nevertheless, whether you think Sony, Microsoft, Bethesda, EA or Ubisoft won or loss, it has been a great year for gaming especially for Playstation 4 and the Nintendo Switch, so many titles already launched in the first half of the year and more to come later this year. E3 is coming to a wrap with Nintendo announcing its Mario game and announces switch compatibility with Skyrim. #E3 Press Conference