'Pokemon GO': tier 5 in Raid Battles to offer legendary creatures as bosses
Niantic is said to introduce the legendary Pokemon as Raid Bosses in 'Pokemon GO.'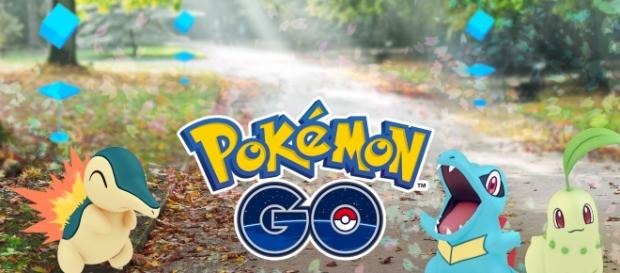 Niantic stayed true to their promise with the release of Raid Battles in "Pokemon GO." This feature, in one way or another, gave the game a genuine multiplayer. This is certainly a huge milestone for the title, considering the backlash it received from the community lately.
Raids in "Pokemon GO" allow players to team up with other players as they battle various bosses. Currently, there are four tiers, with each representing a certain kind of difficulty level. Interestingly, there is another tier waiting to be unleashed, and it is expected to release the highly anticipated legendaries.
Introducing Tier 5
Niantic already hinted in the past that legendary creatures will be introduced sometime this summer.
They even confirmed that these special beasts should arrive alongside a new feature, which is now the Raid Battles. With the latter's inclusion, many are now wondering when and how will the legendaries arrive. According to Forbes, Tier 5 will basically offer the legendary Pokemon as bosses. The studio did not confirm it yet, but there is no other plausible way to do it.
First and foremost, the developers of "Pokemon GO" previously mentioned about players fighting the special beasts in raids. This is actually justifiable, as these pocket monsters are too powerful to be owned by players. Basically, if they are acquirable, they will only promote imbalance in the game. Surely, the studio does not want that. So instead, they will introduce the legendaries as Tier 5's raid bosses.
When will they be released
Considering the aforementioned is true, this leaves "Pokemon GO" players with the question: when will the legendary beasts arrive? Obviously, Niantic wants the arrival of these creatures to be special; therefore, they should be tied to the game's forthcoming first year anniversary.
This is simply the best and most practical event where the legendaries can be introduced. Perhaps the studio will unleash a special raid event where the beasts will make their official debut.
As for the first "Pokemon GO" anniversary, it is scheduled on July 22. The event is coined "Pokemon GO" Fest, which will gather players from around the world in Chicago's Grant Park. Without a doubt, Niantic would definitely want to boost the real-world event with the introduction of the high-value pocket monsters. As of this writing, the studio has yet to make any official announcement pertaining to the legendary creatures. But with the Fest's commence date getting near, it is almost impossible for the company not to unveil some interesting details. Well, players will soon find out.
#
Pokémon GO