'NBA Live 18' drops Frostbite engine, gameplay video not impressive
Rate this title
The latest gameplay video of 'NBA Live 18' is a sloppy one with numerous animation issues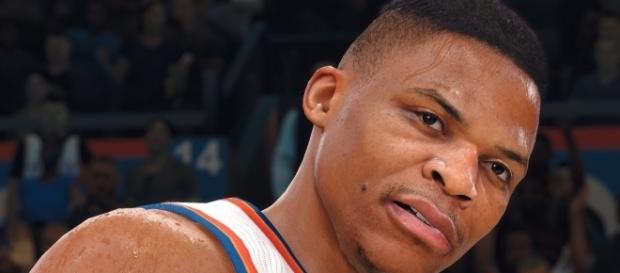 Screenshots of the upcoming game "NBA Live 18'' have been circulating on the Internet. From the leaked screenshots, gamers were able to see how the game developer took time in developing it as even the tiniest details about the superstars' sweat is visible, including prominent physical marks like tattoos. While the graphics of the leaked images are impressive, we have yet to see the action in the game to really know what it is made of and what it can offer to the excited gamers.
Ignite engine
Recently, there were several YouTubers who were able to attend the EA event and have shared useful information about the upcoming game, "NBA Live 18." In the video uploaded by YouTuber Agent 00, it was revealed that the game would be using Ignite Engine.
The video uploader, however, admitted that EA representatives did not disclose this, and his information is rather second hand. He added that the developer would consume two years to be able to have the Frostbite Engine. The Ignite Engine is EA's preferred game engine for their games, including NBA Live, FIFA, and Madden, and they have been using it since 2013.
Gameplay video
Aside from the screenshots, the gameplay video of "NBA Live 18" also surfaced online recently. The gameplay video is only 30 second long, but it gives out a lot of information about what gamers can expect from the upcoming game. While this is not the official gameplay preview [VIDEO] for the game, any game publisher knows that this footage must show the best of the game. However, judging from the video, it appears that this one is unimpressive and has a lot of animation issues.
Noticeably, the structure of the characters' body appears disproportionate.
The basketball superstars looked stouter than they are in real life. James Harden's render has a lot of imperfections including his arms that looked as if it was cut short. In addition, his step-back move and even his dribble appear uneven. There are also smooth looking scenes including that of Kyrie Irving and John Wall performing layups. The dribbling of other superstars also seems stiff and unnatural.
Release date and other details
"NBA Live 18" according to speculations, will be released in the fall of 2017. Given that time, EA can still fix the animation issues that we see from the most recent gameplay video. In addition, EA is taking on the widely played and fan-favorite 2K Games [VIDEO]' "NBA 2K18" so the ball is on them to produce a game that offers more to gamers than what the competitor is offering. EA has yet to release the official details about the upcoming game.
Click to read more
and watch the video
or