Bandai Namco delays FPS with terrorist elements following Manchester attack
Rate this title
Gruesome psycho-thriller 'Get Even' is pushed back a month 'out of respect'.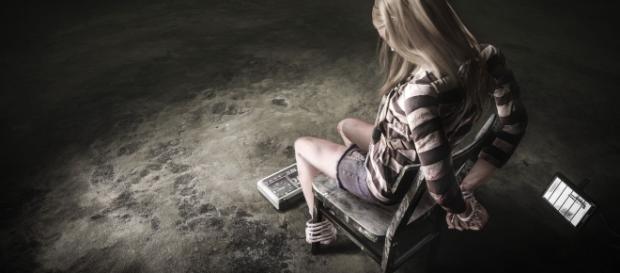 Bandai Namco has announced that the release date for its upcoming survival horror game "Get Even" will be postponed. The first-person shooter from The Farm 51 was originally scheduled for a May 25 launch, but in light of the recent attack at a concert in Manchester on Monday, the publisher decided to push back its commercial release.
"Given recent events and out of respect we have decided to postpone the commercial release of Get Even to June 23rd," a company representative said in a statement. "We would like to express our deepest condolences to everyone concerned."
There's terror in 'Get Even'
"Get Even" is first-person perspective thriller developed by Polish studio The Farm 51 and published by Bandai Namco Entertainment.
It's slated to arrive on PlayStation 4, Xbox One and PC and revolves around a hostage situation involving a girl and a bomb strapped to her chest.
Although not much has been revealed about the FPS, it undeniably has terrorist undertones and is the reason behind the delay – "out of respect" – as the publisher puts it. Game review sites had been allowed early access to the game, and already, most of them find it intriguing as it is anxiety-inducing.
As seen on "Get Even's" behind-the-scenes video, game writers Stephen Long and Iain Sharkey shared their writing process and gave fans an idea on what to expect. "You've basically got about 10-12 hours of not knowing what the f*** is going on," says Sharkey in the clip.
For some reason, Bandai Namco hadn't marketed the psycho shooter as heavily as one would expect it, but the game managed to have gained its own exclusive following.
It's easy to be disappointed, considering it was originally poised to launch in 2015, and then 2016, before finally falling on its May 2017. However, the tragedy that has befallen in pop star Ariana Grande's concert isn't something one could just bypass, thus the publisher's decision.
Manchester concert explosion
Around 10:33 p.m. local time Monday, a loud bang was heard outside a concert hall in Manchester, England, the venue for Grande's concert. The Greater Manchester Police reported 22 people were killed and 59 were injured from the explosion.
The ISIS-linked attack was piloted by one man, identified by the authorities as Salman Abedi, who died during the attack. Earlier today, UK broadcaster Sky News aired two screengrabs of CCTV footage reportedly of Abedi walking in Manchester's Arndale shopping center late on Friday.
Manchester suicide bomber's movements 'caught on CCTV' https://t.co/6Ygp2sBSRx

— Sky News (@SkyNews) May 24, 2017
Meanwhile, the bomber's father, Ramadan Abedi, and a younger brother, Hashem Abedi, who live in Libya, have reportedly been arrested by Rada, a Tripoli militia. Libyan officials claimed Hashem knew about the planned attack.
Click to read more
and watch the video
or