"90 Day Fiance's" Kalani and Asuelu took little Oliver and went off to Vegas for a bagful of fun. On their "Kalani & Asuelu" vlog on YouTube, they posted up some wonderful clips showing the family having loads of fun. There were plenty of firsts for Asuelo who got to go on his first rollercoaster. Now, fans of the Reality TV show know that Asuelu comes from Samoa. There, he worked as an activities director and tour guide at a resort. That's where Kalani met him.
Not all Americans may know it, but Rugby is a massive sport in Samoa. In fact, most little boys dream of growing up to play rugby league for their country. While in Vegas, Asuelu got to go to the Rugby 7's tournament. He took along his American flag as it was his first American sports event. But inside, it looks like he's still deeply Samoan. Here are five pics that show his antics at the Spain vs Samoa game.
1
Asuelu dancing with the American Flag in Vegas
At the Rugby 7's match, which was the first American sporting event for Asuelu, he did a lot of dancing in the stands with his American flag.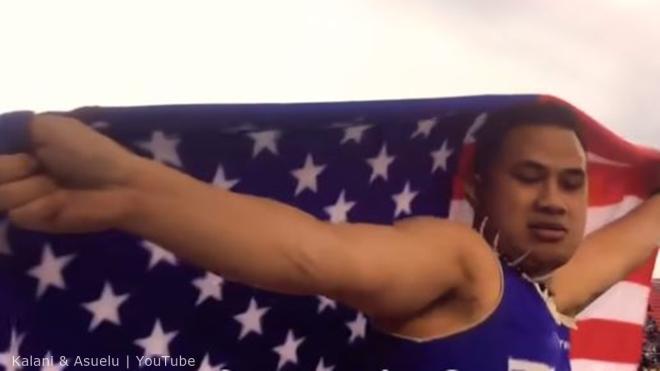 2
90 Day Fiance celeb goes crazy with joy
Samoa beat Spain and that's when our the "90 Day Fiance" celeb really let his pride show. He got ahold of a Samoan flag and did loads of dancing.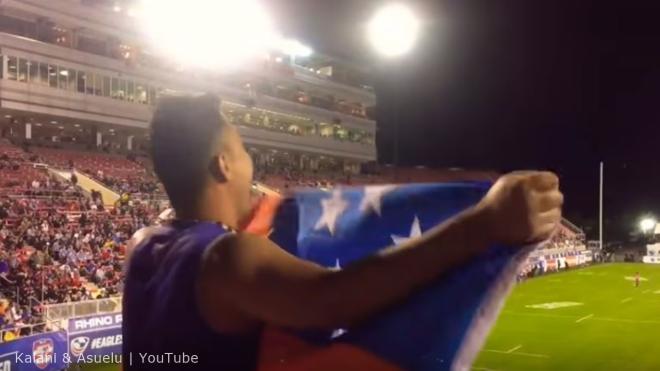 © ALL RIGHTS RESERVED