"90 Day Fiance" alum Jay Smith got into hot water with Ashley Martson during the last season of the show. It was all about him getting caught on the Tinder dating app. Now, fans are telling tales on Jay about Cardi B. Some people got confused over it, so here's the Jay, Cardi B, Ashley story in pictures.
1
'90 Day Fiance' fans direct message Ashley Martson
@realitydiggers on Instagram first posted up about the Cardi B story. However not everyone understood what was going on. Why would Jay Smith be complaining about Cardi B and messages to Ashley? "I don't get it either. Please explain for those of us who don't follow these 2 idiots," said one follower.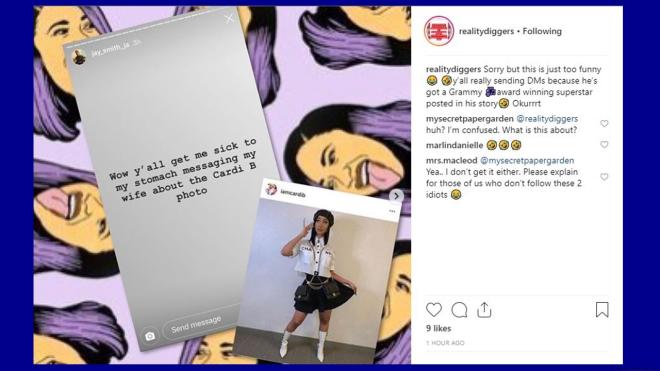 2
Going back to the original Cardi B post
As you can see in the screencap below, Cardi B took to her instagram to post a way-out-there photo of herself. Some people thought it was photoshopped, others thought it was just the make-up artists who made it look the way it did. Jay Smith also went to Instagram to check it our and he "Liked" the picture as seen at the bottom of this photo. He also got it as a pic for one of his IG stories.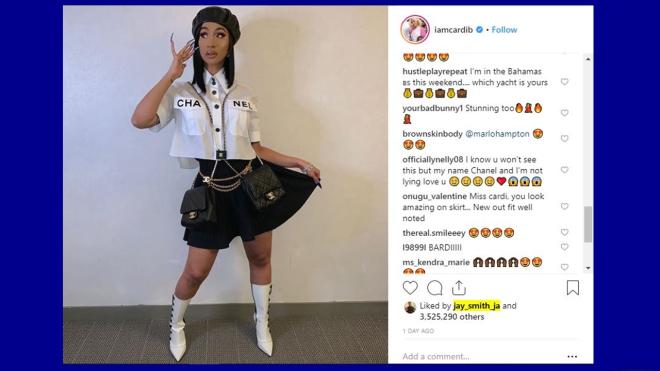 © ALL RIGHTS RESERVED