Black Friday wrist watch deals on Amazon, compare prices
Many Black Friday deals migrated to online stores doing away with the need to stand in queues.
Black Friday's already here. For many people, Thanksgiving Day brings a reminder that the annual sales and money-savers present opportunities for gift buying. With Christmas just around the corner, shopping for the best deals online makes for a simple and quick way to spoil your loved ones. The convenience of online shopping also means you don't have to stand in a queue either. Amazon Prime has many watches on Black Friday offer, and depending on your budget, a classy gift awaits that special person in your life. Of course, there are other outlets like eBay so you have many choices and places to compare prices online.
1
Invicta Men's 'Pro Diver' Swiss Quartz Stainless Steel and Polyurethane Sport Watch
If the man in your life is into watersports, this watch, the Invicta Men's 'Pro Diver' Swiss Quartz Stainless Steel and Polyurethane Sport Watch may be the ideal gift. The model is selling for Black Friday deals with a 44 percent discount and will cost you less than $60.00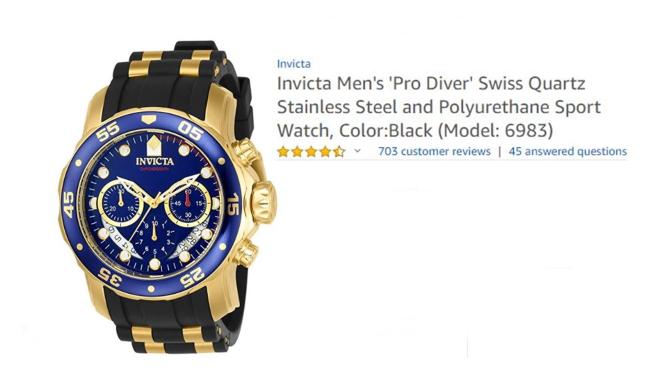 2
Samsung Gear S3 Frontier Smartwatch
The Samsung Gear S3 Frontier Smartwatch SM-R760NDAAXAR model comes with Bluetooth and the US version comes with a warranty. This classy watch is discounted by 43 percent and you'll get it for just under $200. You can track your location with a built-in GPS.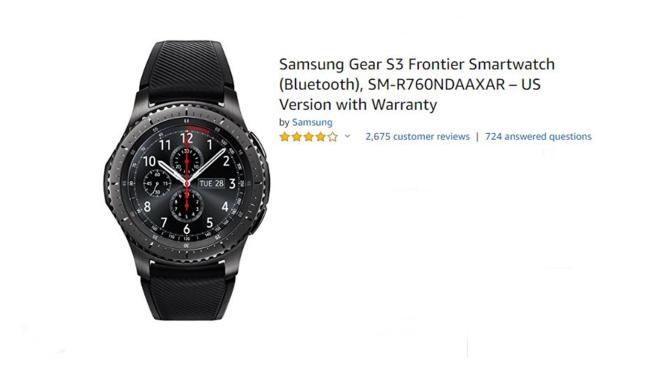 3
GUESS Men's Stainless Steel Leather Watch
This round watch - model U0494G2 - in polished rose gold-tone features a textured blue dial with luminous hands. The style of the watch may suit a businessman. With 30 percent off, you can land this watch on the Black Friday deal for Less than $70.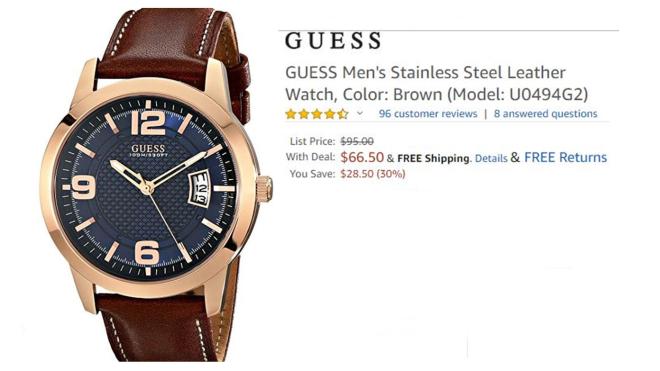 4
GUESS Women's Stainless Steel Crystal Watch
This rose-gold color is so feminine. In fact, it's the exact sort of color Lisa Vanderpump would go for! The woman in your life could probably wear this timepiece anywhere. The durable mineral crystal protects the watch from scratches.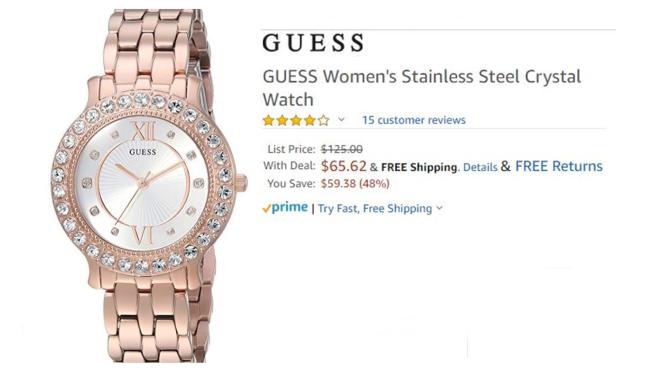 5
Amazfit Bip Smartwatch by Huami for a healthy lifestyle
The Amazfit Bip Smartwatch by Huami is specifically designed for those people who love to stay fit and be active. Apart from telling the time, it can monitor your heart-rate and your activity patterns. It can also monitor the hours you sleep. With long battery life and a warranty, this product could be the best gift you can give your loved one. The Black Friday deal on Amazon sees a 39 percent reduction, making the watch less than $65.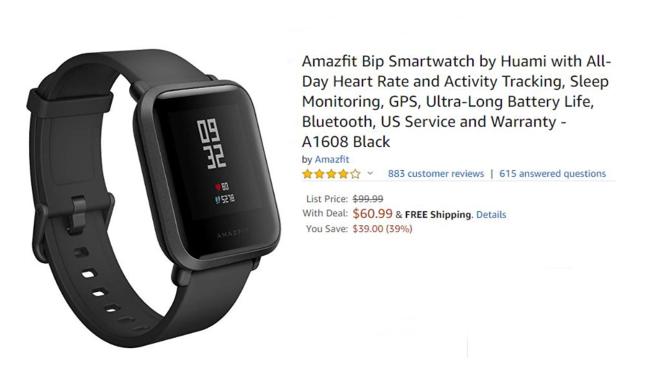 This news article has been verified through:
https://www.amazon.com/s/ref=nb_sb_ss_i_1_7?url=search-alias%3Dblack-friday&field-keywords=watches&sprefix=watches%2Cblack-friday%2C749&crid=32L0477MCGQGZ
https://www.techradar.com/black-friday/best-amazon-black-friday-deals-2018-uk
Click to read more
and watch the video
or