Google to get more serious about healthcare, acquires a health-focused startup
Google acquired a Seattle-based startup that monitor health using mobile apps.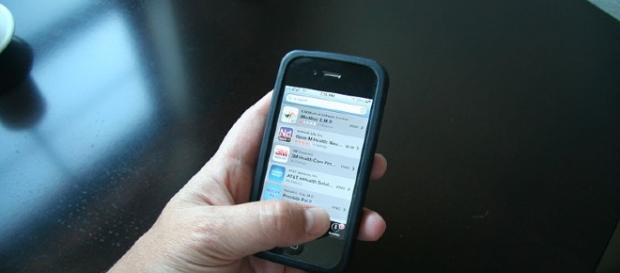 Google has made another acquisition this week, and this time it's about healthcare. The search giant has just acquired a mobile health monitoring Startup for an undisclosed amount.
According to Business Insider, the Mountain View-based search company has just acquired Senosis, a Seattle-based mobile health monitoring startup that collects health metrics to diagnose pulmonary function and other critical health information. The deal represents the company's continued interest in improving the healthcare industry.
The newly acquired health team is expected to join Google and form the backbone of the search giant's planned digital health team. Google has not disclosed the financial details of the acquisition and has not made any further comment about its latest acquisition.
A close look at the newly acquired company
As mentioned earlier by Business Insider, Senosis Health was founded by Shwetak Patel, a computer scientist and electrical engineer at the University of Washington's research lab. Patel has founded the mobile monitoring startup along with four other researchers and tech experts from the University of Washington. Senosis Health has also received a MacArthur grant in 2011.
Senosis Health has developed several health-focused mobile apps. These include the SpiroSmart, which diagnose lung problems such as asthma. There's also the SpiroCall, which turns any smartphone into a spirometer that can be useful in the low-resource setting where mobile access is poor or limited.
Another mobile app is the Billicam, a type of screening tool for detecting newborn jaundice.
There's also the HemaApp, which measures hemoglobin in the bloodstream using the phone's camera. And OsteoApp, which measure bone strength based on the vibrations that pass through the patient's arm. These four mobile health applications were still under review by the US Food and Drug Administration (FDA).
Patel has been a great fan of the modern-day smartphone technology. Patel is reportedly keen on the idea of using the phone's cameras, microphones, and even accelerometers as a new healthcare diagnostic tool.
The startup is expected to help Google's newest push in the digital health space. The search giant is currently beefing up its health technology capabilities. The company's AI division, DeepMind, has been working on a new machine learning technology that deals with eyes conditions and problems. DeepMind also established a health unit that has a strong focus on improving health care.
Right now, it's still unclear whether Patel and his colleagues at Senosis are joining the other business units within Alphabet, Google's parent company.
But reports said that Patel and his Senosis team will likely remain at Google to form the backbone of the search giant's digital health project in Seattle, Washington.
As for the other details of the acquisition, for now, it still unclear how much was paid for the Seattle-based health monitoring startup. Senosis Health was reportedly in the process of raising its Series A financing round from venture capital firms when Google made its takeover bid.
Other health-related news
Alphabet's health spinoff Verily has joined the war against post-traumatic stress disorder (PTSD).earlier this month. The Wired reported that the researchers from the University of North Carolina and Harvard have turned to Verily for help with data collection and management.In addition to the fight against PSTD, Google also announced a new development for Google Glass.
The new device will be more comfortable and has a longer battery life. This new improvement will also allow the device to be used in various industries, which include logistics, field service, manufacturing, and healthcare. The company has some big plans for its digital health effort and it's involved the Google Glass.
Click to read more
and watch the video
or