How safe are the waters that home a multitude of marine life?
Several marine mammals have washed up along the Northern Gulf of Mexico, causing concern from marine biologists.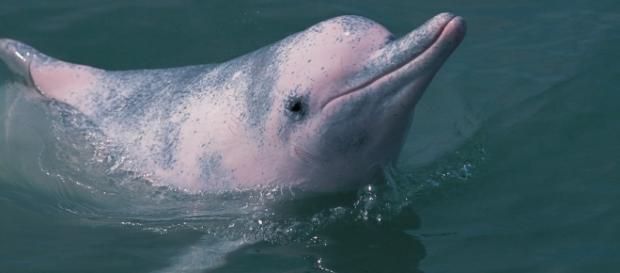 It has become a common occurrence to witness #Marine mammals wash up along the shores of the Northern #Gulf Of Mexico. Just last week, a 340-pound dolphin was discovered, making this the 47th of such creatures to end up on the shore. Such findings in 2017 add to the 52 sea turtle found deceased. Although the number of animal deaths is high, it is not rare for areas affected by more than excessive rainfall. Researchers are baffled and concerned about the well-being of all marine mammals in our waters.
Institute of Marine Mammal studies and concerns
Dr. Moby Solangi, President and Executive Director of the Institute of Marine Mammals, fears that the vast number of dead animals may be due to an increase of fresh water that is flowing into the Gulf of Mexico ecosystem.
The intensified rainfalls and hurricane activity has dumped massive amounts of fresh water into the salty environment. Statistics have shown that the Mississippi River moves water and pollutants from the Lake Itasca, Minnesota headquarters into the Gulf of Mexico. This expanse of water covers over 2300 miles of river and an excess of a million square miles of the river basin.
Aside from freshwater moving into the salty expanse, the pollutants transported can carry Phosphorus and Nitrogen which is beneficial for plants. The problem is plants that are subjected to these nutrients first benefit while the rest of the habitat is robbed of essential oxygen. Algae growth begins to intensify because of lack of light; the plant can't then produce food so it also cannot produce oxygen. As the oxygen is minimal, the process affects the lives of the marine animals and their health.
How to make the waters safer for the environment and marine life
The issue involving large but low-oxygen is known as Hypoxic and frequently referred to as a dead zone, and can be found worldwide. The dead zone, however, at the opening of the Mississippi River is said to be the largest, covering approximately 7,000 square miles in the Gulf of Mexico. The ultimate solution to the problem, according to the recent studies, is to stop pollution such as:
Controlling pollutant discharge
Regulating animal waste's
Monitoring fertilizer applications
These findings are on the checklist of environmental advocacy organizations in an attempt to clean up the lakes and oceans to make them safe for the life of the marine life. People can help in such efforts by investigating water quality projects locally. #Marine Life