Prince William and Kate Middleton are expecting their third child
The Kensington Palace confirmed that the Duke and Duchess of Cambridge are expecting their third child.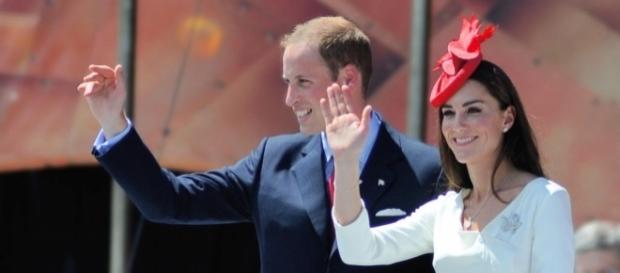 Queen Elizabeth is poised to become a great grandmother for the sixth time. On September 4, the Kensington Palace announced that #Prince William and Kate Middelton were set to become parents once again. The Queen and the Duchess' family are both said to be delighted with the news of the pregnancy. However, the #Duchess Of Cambridge – like her other two pregnancies – is yet again suffering from morning sickness or hyperemesis gravidarum.
Duchess of Cambridge is pregnant with her third child
Following the announcement of her pregnancy, Kate will be unable to attend her planned meeting in London on Monday, September 4, at the Hornsey Road Children's Centre. According to the royal statement, the Duchess is currently under medical care at the Kensington Palace.
William and Kate have a son George, four, and daughter, Charlotte, two. With her first two pregnancies, the royal household was compelled to announce the good news before the twelve-week window due to Kate's condition.
When Kate was pregnant with Prince George, the pregnancy was announced within a few weeks of the news being confirmed after she was admitted to the hospital in December 2012 due to severe morning sickness. The Duchess stayed there for three days before her health conditions improved. When she was expecting Princess Charlotte in 2014, the news was announced in September even as her aggravated morning sickness was being attended to at the palace itself.
However, according to Nicholas Witchell, the royal correspondent of BBC, the royal couple was forced to announce the pregnancy due to the Duchess' condition.
This week seems to be quite important for the Duke and Duchess of Cambridge with their eldest child Prince George due to start his school.
Change in royal succession law will allow a child of any gender to inherit the throne
Per the previous succession laws, a male child got preference vis-a-vis the female in the succession line. Thus, the expected child would have pushed Princess Charlotte's claim to the throne to sixth if it was born a boy. However, the old has rule has been changed and does not give preference to the gender regarding inheritance. So, the third child would be the fifth in line to the throne behind Prince Charles, followed by Prince William, then George and finally Charlotte. The baby will be Queen Elizabeth's sixth great grandchild with Savannah, the daughter of Peter Philips and Autumn Philips, being the first. #William And Kate