Queen Elizabeth celebrates her 91st birthday
Queen Elizabeth's 91st birthday was not as elaborate as her 90th birthday last year.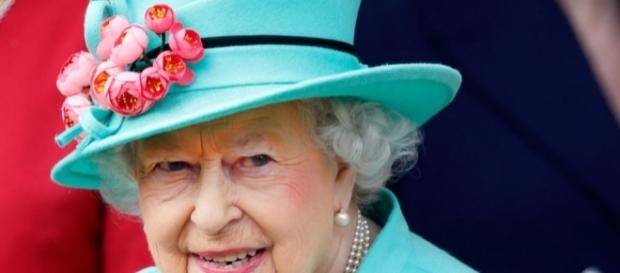 Queen Elizabeth celebrated her 91st #Birthday on Friday, April 21, 2017. The celebration was so much different from the way she celebrated her 90th birthday last year. The monarch celebrated quietly as Britain marked her birthday with gun salutes. Then she enjoyed time with her family and time at the horse races.
The queen at the races
Going to the races on her birthday was a natural thing for #Queen Elizabeth to do. She owns and breeds racehorses. While at the races, Queen Elizabeth smiled and chatted with jockeys and the staff at Newbury Racecourse located near her Windsor Castle home. Along with her in the royal box was her daughter, Princess Anne.
The mother and daughter duo watched the queen's thoroughbred race. Maths Prize finished in fifth place.
Official celebrations
Official celebrations in London included a 41-gun salute in Hyde Park following a troop of the Royal Horse Artillery horse-and-gun carriages ride past Buckingham Palace. A band of guardsmen played "Happy Birthday" during the Changing of the Guard ceremony. A 62-gun salute was at the Tower of London. The queen will celebrate her birthday more formally in June when the weather is much better. Then she will be honored with "Trooping the Color" military parade.
About Queen Elizabeth
Princess Elizabeth became Queen at the age of 25 on February 6, 1952, following the death of her father King George VI. At the age of 91, she has been on the throne for 65 years. Queen Elizabeth is Britain's oldest monarch.
She is also the longest-reigning one and the world's longest-reigning living monarch. The Queen seems to be in good health, and she is quite active. She did have a cold during last Christmas holiday, but she was up and about in a few days.
Needless to say, the Queen has seen a lot of things happen around her. She has been the head of 12 Prime Ministers and has seen 12 United States Presidents in the White House. Donald Trump, the 45th President of the United States, is scheduled to visit the queen later this year.
The Queen has been married only once, and that is to her second cousin, Prince Phillip. When they got married on November 20, 1947, the couple received approximately 2,500 wedding gifts from around the world.
This is not to be morbid, but there a list of things that must take place when the Queen dies. There is protocol to be followed from the very first moment of her death. There are rehearsals from time to time to make sure there is always a monarch on the throne. There is a special way for the world to be notified of her death and a list to be followed during the period of mourning. For instance, only special music is to be played on the radio, and no comedies are to be shown on television. #Horse racing