SpaceX's Falcon 9 rocket launches 10 communication satellities
It was the 14th successful mission by SpaceX this year and the 17th successful landing of Falcon 9 stage one.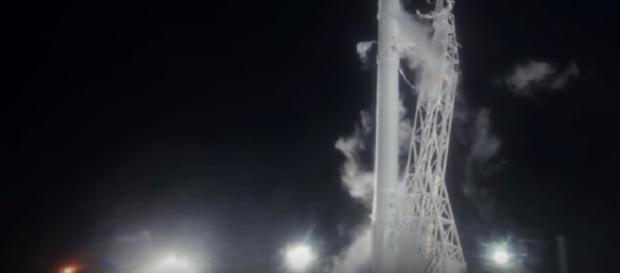 On Monday morning, Elon Musk's Space Exploration Technologies Corp (SpaceX) successfully launched its 14th Falcon 9 rocket, according to Techcrunch. The Falcon 9 rocket took off from Vandenberg Air Force Base in California at around 5:37 AM EST (Eastern Standard Time).
The rocket carried ten satellites for Iridium communication to the lower orbit of the earth. The satellites were deployed 57 minutes after launch. It was SpaceX's third mission of Iridium Next satellites, and five more missions are scheduled to complete 75 satellites network of Iridium communication by 2018, Bloomberg reported.
Next launch is on Wednesday
The next Falcon 9 will launch communication satellites of EchoStar Corp. and SES S.A. from Kennedy Space Center in Florida on October 11. The first stage of the two-stage Falcon 9 will be used for the next launch which landed on SpaceX's drone ship "Just Read the Instructions" after some minutes of the first launch in the Pacific.
October 9 mission was the 14th successful mission by SpaceX this year and the 17th successful landing of Falcon 9 stage one. SpaceX has repeatedly been using a Falcon 9 first stages to reduce the cost of space missions, Space.com reported.
Tesla owner Elon Musk founded SpaceX in 2002 with an ultimate goal to send humans to other planets in search of life and build colonies there.
Last spring, the representative of Iridium Communications Inc. explained the methods of tracking the path of airplanes over the oceans, where tracking from the ground-based system is quite difficult. The company said in a statement that by the second quarter of 2018, the communication satellites of Iridium would provide commercial service, CNET reported.
Musk's vision to colonize solar system
Musk said that the satellite launches of this week were just the practice for his mission to make humans the multi-planetary species. It is expected that SpaceX will complete 20 such missions by the end of 2017 and by 2019, the company will achieve an average of one launch per week, according to CNET. Musk's grand mission is to colonize other parts of the Solar System, starting with the moon and then Mars.
According to Musk, it will require a lot of hard work and practice to build a rocket that could run on time to move to Mars.
The current launches by SpaceX are only for commercial purposes, but they help the company in mastering its skills for real space mission to Mars.