Google Pixel 2 and Pixel XL 2: Weighing the pros and cons
Google on Wednesday took the wraps off its new Pixel 2 and Pixel XL 2 smartphones.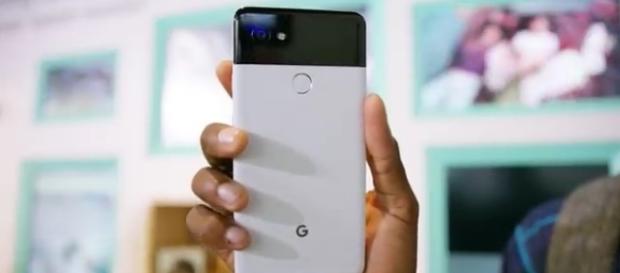 Google launched the successors to its original Pixel line-up last week. The smartphones feature a sharp but minimal look. According to the search giant, they come included with the "best mobile camera" in the market. The Pixel 2 comes at a price of $649, and the Pixel Xl 2 is available for a price of $949 (for 128 GB). Here are the pros.
Stellar camera
According to a report by The Verge, Google's latest smartphones do come included with an amazing camera system. The report goes on to claim that it has the ability to contend with iPhone 8's dual camera setup as well.
The good part about Pixel 2 and Pixel XL 2 is that they both sport the same kind of camera. The only difference between the two smartphones is perhaps, its display size. There are a lot of photo tricks that users to optimize to enhance the quality of their images.
Software with new features
Google has packed its latest devices with all the modern-day abilities. This includes support for a powerful Artificial Intelligence (AI) software. Moreover, the handset is integrated with Augmented Reality (AR) features.
This will help Google Pixel 2, XL 2 stay in competition with Apple's iPhone products. The iPhone 8 line-up comes supported with a specialized AR kit. There's a new Google Lens (on-demand object recognition tool) that comes pre-installed with the smartphone. This allows users to identify books, business cards, movie posters, and landmarks.
Google Assistant
Google Assistant's primary highlight is its squeeze activation feature. Individuals can simply squeeze the sides of their devices and activate the Assistant.
This eliminates the need to reach one's thumbs out to smartphones. Google has also integrated support for the special "Always on display." The important notifications will remain just a glance away. The users can also optimize the "OK Google" voice command for this purpose. The smartphone comes with the ability to identify songs.
Here are the cons
Pixel 2 comes for a price of $649, while Pixel XL 2 is available for a starting price of $849. What's different in the two is the display size. Apart from that, most of the other specs including the camera are the same.
No headphone jack
Google decided to follow Apple's footsteps and eliminated the headphone jack feature from its 2017 flagship offerings. The 3.5mm headphone jack was of great use to use a variety of earphones. This has cluttered the experience for users.
Click to read more
You will watch a video to read the news
or