New Google device dubbed 'Ultra Pixel' leaks online
YouTuber Mrwhosetheboss received images and video from an anonymous, unverified source.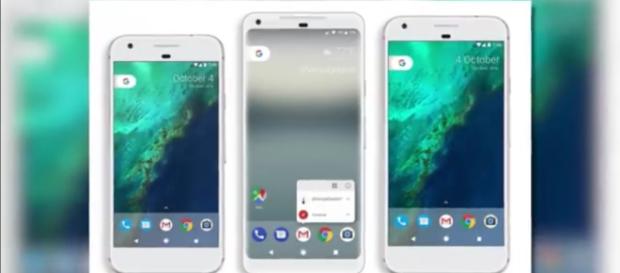 Google will be holding a launch event on October 4. According to a report by Tech Radar, the search-giant will be seen unveiling its 2017 flagship smartphones – PIXEL 2 and Pixel XL 2. There aren't too many details that have received official confirmation about the program. Just ahead of the launch, an unidentified Google-branded handset dubbed, "Ultra Pixel," has been leaked online.
Things you should know
YouTuber user, Mrwhosetheboss claims that an anonymous user sent him pictures suggesting that they were Google's upcoming smartphones. The images are in the form of presentation slides. There are also video clippings that showcase the handset in its full glory. All throughout the images and videos, the smartphone is being referred to as "Ultra Pixel." Interestingly, this is the first time that a Google handset has been called "Ultra Pixel," in any form of leak and speculation.
As noted by Tech Radar, Google has continued its collaboration with HTC – who is known to manufacture "Ultra Pixel" cameras. Therefore, it is assumed that the handset-in-question might be one of the Pixel 2 variants.
Bezel-less design
This, however, does not testify the authenticity of the handset. The smartphone in the images can be seen featuring minimal bezels. Google was initially rumored to settle for a bezel-less design – just like its competitors. Endless speculations and leaks pretty much refuted these predictions. It was believed that the search giant is going to continue with its standard look this year. One of the pictures in the slideshows describes the handset as sporting Android that is "fluid" by nature.
On the basis of this, it is being assumed that the smartphone might come with abilities to be controlled by hand gestures instead of buttons. Wireless charging technology is a key indicator in this matter. But the handset has to sport a glass rear panel if this needs to be done. The smartphone in the images does not seem to pack a glass back. Unless Google has come with an alternative, wireless charging tech seems far from taking place.
The leaked shots have further suggested that Google might integrate an under-the-display fingerprint scanner. This feature – which was located on the rear panel of the original Pixel handset – does not appear to exist in its latest iteration. Therefore, it is being assumed that the fingerprint scanning ability is embedded under the display.
The 2017 Pixel smartphones will obviously run on Android Oreo directly out of the box.
Click to read more
and watch the video
or