Samsung to make more money from Apple's iPhone X
Samsung may end up making more money from parts for the upcoming iPhone X.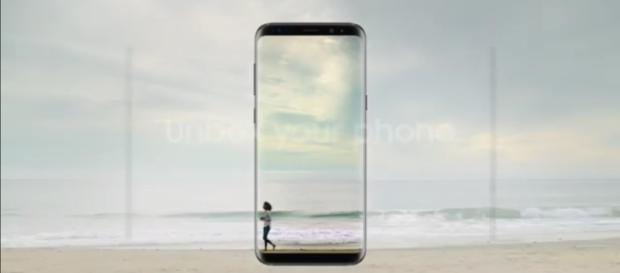 Samsung and Apple are the biggest rivals in the technology industry. Their tough competition reflected this year when Galaxy Note 8 and iPhone X came face to face. But not many know that Apple's primary supplier for displays is Samsung. Analytics firm, Counterpoint Technology recently published a report that suggests that the South Korean giant has made more profit from iPhone X than it could from Galaxy S8. The company made money through supplying parts for Apple's iPhone X.
Everything you need to know
According to a report by The Wall Street Journal, Apple is in touch with Samsung for the OLED display technology that it has integrated into iPhone X. The smartphone also comes packed with Samsung-made NAND flash memory and DRAM chips.
It is being suggested by Counterpoint Technology that Samsung is making roughly $110 worth of profit per iPhone X unit. In other words, if Apple ends up making a sale of 130 million iPhone X units, then Samsung will take roughly $14.3 billion away. Samsung made roughly $202 on every Galaxy S8 it sold.
The company's target was to sell off at least 50 million units in the first twenty months. If they reach their goal then the company would make a total of $10 billion worth of profit. Therefore, Samsung would make roughly $4 billion more than what they make in their proprietary product. This is a genuine threat to Apple and the company understands it. Therefore, they began looking out for a secondary display supplier for next year's iPhone. it turns out that Samsung is charging an exorbitant amount of money because they know that they are the sole supplier for iPhone X's display panels.
Samsung might produce display panels for Apple
According to a report by Tech Radar, Apple and Samsung are stuck together for now. The Cupertino giant is considering collaborating with LG but that hasn't come to reality. Moreover, Apple generally manufactures a large number of iPhone units. The company, therefore, requires the assistance of a supplier that can meet its demands while also maintaining quality. There aren't too many other companies that can promise delivery within time. According to a report by ETNews, Samsung guaranteed a delivery of 105,000 display panels for the first phase of iPhone X. The South Korean giant generally produces merely 15,000 display panels in a year. They made a giant leap, especially for Apple.
Samsung is speculated to launch Galaxy S9 in January 2017.
Click to read more
and watch the video
or