iPhone X can hide notifications from unknown faces
The iPhone X apparently comes with a setting that hides notification from faces whose face prints do not exist in the device.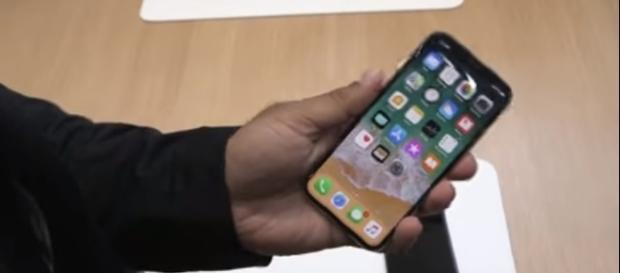 Apple marked the 10-year-anniversary of the iPhone family in 2017. On the special occasion, the company launched their new iPhone X. The smartphone is the first ever Apple product that features a bezel-less front panel. According to a report by Tech Radar, the handset also comes along with Face ID. The Cupertino giant considers it to be one of the primary selling points of iPhone X. Individuals can gain access to the handset by merely looking at it. The front-facing 3D camera scans the user's face and grants access only if his/her print exists in the device. According to Tech Radar, the feature also helps protects notifications from unknown Faces.
Everything you need to know
The iPhone X comes with a setting that hides notifications from faces whose face prints do not exist in the device.
As noted by Phone Arena, users are required to activate this setting in the smartphone. It is only then that the device will function accordingly. The scanning is constantly on a look-out for any unknown face peeping into the device. If it detects someone doing so, it will simply provide generic information. On the other hand, if the scanner recognizes the owner then it will provide a more detailed version of the information. If this particular feature turns out to function successfully, then it will be very useful for iPhone X owners. Smartphone users aren't necessarily required to own the iPhone X. They can get this function through iOS 11 too. They simply need to enable several tricks in the "Setting" option of the device. The users can choose whether or not they wish to be presented with details of the notifications.
Specs and features
According to Tech Radar, this feature is not being introduced to the smartphone market for the first time. Android has already explored this option and has made it available for use. The smartphone is kept secured from strangers through this feature. As for the iPhone X – there are many other specifications that make the device worthy. For example, the device is powered by the A11 "Bionic" chipset. This is the latest innovation by Apple, which supports the functionality of technologies like Augmented Reality (AR). The handset comes with a dual rear camera setup. On the storage front, the smartphone offers 3GB of RAM and comes in options of two: 128GB and 256GB ROM. As far as the pricing of the product is concerned, the device is available for roughly $999.
Apple plans on shipping iPhone X units in November.
Click to read more
and watch the video
or