Apple introduces iPhone dongle: now charge and use earphones at same time
Apple is selling Belkin's 3.5 mm Audio + Charge RockStar adapter, which allows one to listen to music and charge the iPhone at the same time.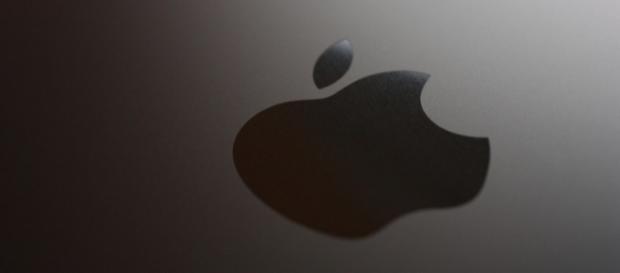 #Apple has introduced a peripheral that allows the user to connect their earphone to the iPhone and charge the device at the same time. However, this accessory comes to the market a year after the firm chose to remove the headphone jack from iPhone 7 and 7 Plus. The two were the first Apple smartphones to come without the traditional headphone jack. While the decision was met with severe criticism and backlash from the consumers, interested buyers were forced to buy the AirPods separately if they wanted to listen to music.
The port that allows one to charge the iPhone and connecting a wired headset at the same time comes a year late into the market and has been manufactured by Belkin.
The Belkin 3.5 mm Audio + Charge RockStar adapter can be purchased from an Apple Store and will help the users listen to music through their wired earphones without going through the trouble of buying AirPods separately. This is the upgraded version of the 2016 Belkin "Rockstar" adapter, which came with two Lightning ports. The latest version replaces one of the Lighting ports with a 3.5 mm headphone jack.
Features of the Belkin 3.5 mm Audio + Charge RockStar adapter
Belkin claims that the 3.5 mm Audio + Charge RockStar adapter will allow a user to listen to music and charge their iPhones at the same time. The 3.5 mm audio jack that comes with the adaptor gives 24-bit audio output, and the Lighting port allows pass-through charging of iPhone and iPad to up to 12 Watts. Apart from these features, the adapter also supports a microphone as well as remote control.
The adapter also comes with sync supports and works on iPads and iPhones running on iOS 10 or later operating systems. The new Belkin dongle is made of plastic and can be purchased for $35.
Why introduce a dongle with 3.5mm headphone port after a year?
On September 12, the Cupertino-based firm unveiled its next-gen iPhones, namely the iPhone 8, 8 Plus, and the iPhone X. Similar to the iPhone 7 series, the new handsets also come without a headphone jack. In 2016, Apple faced massive consumer criticism for the removal of the 3.5 mm headphone port. iPhone owners who did not want to invest in AirPods would have to connect two dongles to get access to a 3.5mm headphone jack for
It seems that Apple has realized its mistake and also the importance of the headphone jack in the lives of its consumers a year after it decided to do away with the headphone. Also, the fact that 90 percent of the smartphones in the global market have kept the 3.5mm headphone jack intact proves that Apple made an erroneous decision. Nevertheless, better late than never. #35Mm Headphone Jack #35 Mm