Amazon holds early celebration for Kindle's 10th anniversary
Most recent models of Kindle e-book readers have their prices cut by $30 for three days.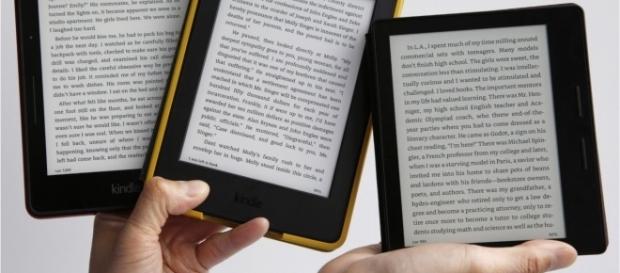 With the furor still ongoing in regard to the choice of which city in North America will become home to the second corporate HQ of online retailer Amazon, it is easy to miss what else the company has been busying itself with. For instance, the e-commerce platform is getting ready to celebrate an anniversary, the first decade since the introduction of one of their earliest OEM devices, before the advent of their Alexa-voiced Echo home speakers. This is the Kindle, one of the pioneering e-book reader gadgets that revolutionized this particular corner of the electronics market, and helped popularize books in digital format. To celebrate the Kindle's 10th anniversary, Amazon is generously knocking off $30 from their latest-gen devices.
One decade for Kindle
The Kindle series of e-book readers will be one decade old this coming November 19, and Amazon is going all-out in celebrating this momentous milestone. Thus, from this Monday, October 23, until Wednesday, October 25, a selection of the latest Kindle models will have their prices slashed by $30 to entice a new wave of consumers to try out Amazon's online Kindle Store of e-books.
For interested buyers, the discounted devices will be the current eighth generation standard Kindle ($49.99 down from $79.99), the more illuminated Kindle Paperwhite ($89.99 down from $119.99), and the high-resolution Kindle Voyage ($169.99 down from $199.99). Interestingly, there is no such $30 discount for the newest e-book reader variant that is the Amazon Kindle Oasis, released in April 2016.
The ergonomically-shaped device, optimized for use with only one hand, will retain its current retail price for the promo duration. In addition, the upcoming generation-2 Oasis, due to hit the market on October 31, will not be affected, and will keep its price of $249.99.
E-book discounts too
The online retailer is also taking variable percentages off from "top-selling" e-book titles at the Kindle Store, the largest markdown being 80 percent. The company is also offering some "select customers" a $5 credit towards any Kindle e-book they would like to purchase online.
Finally, Amazon is offering reduced rates for Kindle users who are interested in a one-year subscription to Audible, the company's recently-acquired new subsidiary that provides audio books in digital format. There is no better time than this milestone anniversary period for Kindle fans to expand their libraries.
Click to read more
and watch the video
or