SpaceX's Falcon Heavy rocket readying to roll, some fear of failure
World's most powerful rocket, SpaceX's Falcon Heavy has successfully passed the three first-stage core tests. Launch expected in November.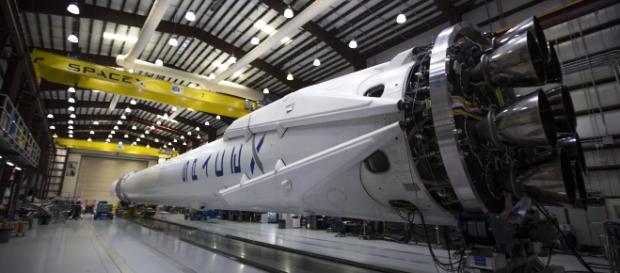 SpaceX owner Elon Musk has informed his fans that the world's most powerful rocket has successfully completed its first stage testing. The Falcon Heavy rocket will have its first launch test in November. The space agency has already completed ground testing of the blast-to-launch rocket out of atmosphere.
Testing of the three first-stage cores successful
The heavy-lift rocket is considered an important element of Musk's broader plan of reusing rockets that could even take crew to Mars.
SpaceX's testing of the three first-stage cores has been largely successful. This is that section of the rocket that not only launches but also propels the vehicle into space.
SpaceX tweeted about the success of the first stage and also posted a video showing a test in progress. The rocket is capable of carrying 37,000 pounds of crew and cargo to Mars, and is considered an upgrade over Falcon 9 that first launched in 2012, and since then, has made several trips to space.
Falcon Heavy's 3 first stage cores have all completed testing at our rocket development facility in McGregor, TX → https://t.co/GJu23QdZRK pic.twitter.com/ivVXPhWu0u

— SpaceX (@SpaceX) September 2, 2017
November launch and chances of failure
Several reports have confirmed that the Falcon Heavy can accommodate twice the payload the Delta IV Heavy can carry and that too at one-third the cost. In July, Musk had said that he is expecting a November launch, though chances of failure are high. He even assured fans via Twitter on Thursday that he will upload a blooper reel of SpaceX's failed attempts, something people can hardly expect from the likes of NASA.
Putting together SpaceX rocket landing blooper reel. We messed up a lot before it finally worked, but there's some epic explosion footage …

— Elon Musk (@elonmusk) August 31, 2017
According to CNBC, SpaceX [VIDEO]believes that the Falcon Heavy's lift-off thrust is equal to the full power of 18 Boeing 747 aircrafts. As already mentioned, it is going to be the world's most powerful rocket. Some experts are even comparing Musk's rocket to NASA's Saturn V heavy lift rocket that retired in 1973.
October launch of EchoStar-105/SES-11 satellite
Meanwhile, the company also intends to launch the EchoStar-105/SES-11 satellite, no earlier than October, on a partly-used Falcon 9 rocket, reports Space News. The company will be conducting the mission from Kennedy Space Center's Launch Complex 39A, which is on the Florida coast. The satellite was ordered by Luxembourg-based SES and EchoStar of Englewood to replace the AMC-15.
The EchoStar-105/SES-11 is set to cover the Americas, including Caribbean, Mexico, Hawaii and Alaska. The satellite will lease the Ku-band payload for at least 10 years. There will be an option to renew on an annual basis. Stay tuned for more updates on Falcon Heavy and other SpaceX news.
Click to read more
and watch the video
or