Xiaomi aggressively promotes bezel-less 'Mi Mix' ahead of the iPhone 8 release
Rate this title
The competition on bezel-less flagship phones continues as Xiaomi plans to release "Mi Mix" two days ahead of Apple's iPhone 8.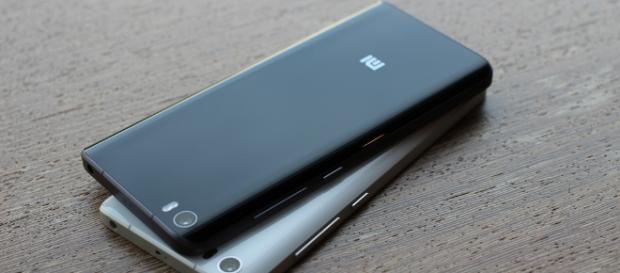 The upcoming release of Apple's iPhone 8 might be overshadowed by Xiaomi's bezel-less Mi Mix phone. According to the latest report by TechCrunch, Xiaomi, which released their first-ever bezel-less phone in October, is hoping to introduce its latest innovation two days prior to the unveiling of the iPhone 8. The Xiaomi device was created in collaboration with designer Phillippe Starck. The newfangled look has been tagged as the future of phone designs.
The device with the 6.4-inch screen was limited and only a few customers were able to acquire the units. Now, it is apparent that the brand will capitalize on the "teaser" and are likely to support the all new Mi Mix this September.
The date of unveiling could make or break the success of Xiaomi's launch, as the iPhone 8 is expected to be launched two days later.
Leaked specs
Interestingly, Gizbot recently shared details of the leaked Mi Mix phone from Xiaomi and although it wasn't the actual phone, many believe that the concept was pretty much similar. The prototype showed a massive screen. As the device is nearly bezel-less, you can hardly leave a fingerprint on its bezels. Moreover, the conventional home button and fingerprint scanner were not visible on the front portion of the phone. The phone's usual connectivity ports, as well as the speakers, are strategically placed.
Xiaomi MI Mix 2 specs
The 3C certified phone from Xiaomi is expected to contain a 6-inch display with an aspect ratio of 18:9. The device is powered by 6GB RAM.
The Mi Mix 2, as they call it, will have a Qualcomm Snapdragon 835 Soc chip and a default internal storage of 128GB. However, customers will have an option of upgrading the phone to the 8GB and 256GB storage variants.
For those who are interested in Xiaomi's new device, the company is holding its media event on September 11, 2017, at the University of Technology Gymnasium in Beijing. Additionally, rumors suggest that the all new Mi Mix 2 will run on the Android 8.0 Oreo.
Xiaomi is working with Google
Meanwhile, Apple will hold its media day on September 12, 2017, and is expected to unveil the new iPhone 8, Apple TV, and the Apple Watch. Meanwhile, besides the Xiaomi Mi5X or the Mi6, the company will also launch another new dual-camera smartphone. Rumour has it that Xiaomi has been secretly working with Google and might launch an Android One series mobile with Xiaomi Mi 5X specifications and call it the "Mi A1."
Click to read more
and watch the video
or