What should people expect from Apple's September 12 event?
The iPhone 8 marks the tenth anniversary of the 'iPhone' line, which is why fans are expecting too much from it.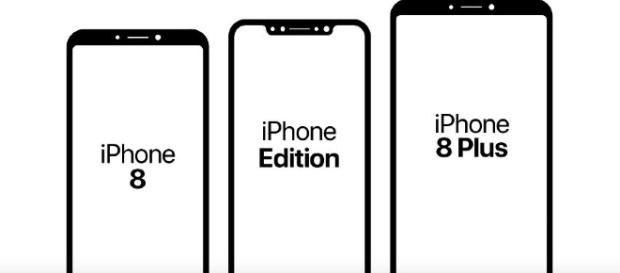 The highlight of Apple's September 12 event is the 10th-anniversary smartphone dubbed as iPhone 8. Some rumors claim that the company might also unveil the Apple Watch 3, Apple TV, iOS 11, and the WatchOS 4. The event will be held at Steve Jobs Theater at its new campus. According to a report from Bloomberg, the devices that will be announced will not only be exciting for customers but for investors as well.
Flagship smartphone specs
Apple is expected to unveil three new smartphones on September 12. The first is the premium flagship smartphone or iPhone 8, while the other two are minor "S" updates of the previous model, which will be called iPhone 7S and iPhone 7S Plus. The iPhone 8 is also expected to sport impressive features, such as 3D facial recognition scanner and inductive wireless charging technology.
The facial recognition scanner is capable of generating a facial ID or FaceID that can be used to unlock the device, authenticate Apple Pay transactions, and approve downloads from the App Store.
iPhone 8's display
The iPhone 8 will feature an edge-to-edge screen design with no bezels on the top and bottom. The focus will be on the OLED screen. The screen will also have a "True Tone" technology, which is capable of changing the temperature of the screen based on the environment. The company will remove the iconic physical home button of the iPhone 8 and it will be replaced by a thin virtual bar on the bottom and gesture controls. The virtual bar can be dragged to the center of the device so that users can expand it and open features like multitasking.
New applications
The iPhone 8 will feature new applications that buyers cannot find on any other model. The new application functions together with the latest iOS 11. The device will also include a redesigned Control Center, new software to support augmented reality applications, Apple Pay service support in iMessage, new detailed maps, and an application that can easily manage files.
Apple Watch 3 with LTE connectivity
On the other hand, the new Apple Watch might sport a new feature that will make it an independent device. Rumors claim that the Apple Watch 3 will feature a built-in hardware that will allow the device to connect to 4G LTE networks. The feature can also handle fast LTE data.
The Apple Watch 3 is capable of connecting to network providers such as T-Mobile, Verizon, Sprint, and AT&T in the United States. The company is yet to announce the international carriers that support the Apple Watch 3.
Click to read more
and watch the video
or