Verizon rolling out Android Oreo update for Google Pixel and Pixel XL
Android Oreo update now rolling out to Google Pixel and Pixel devices on Verizon's network.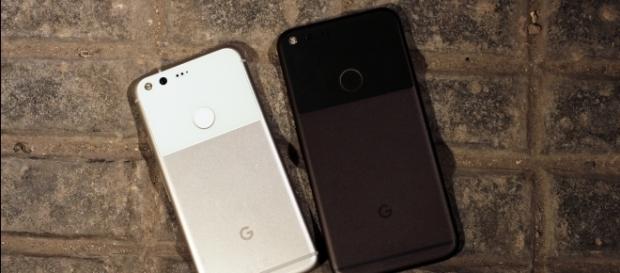 Android 8.0 Oreo has been revealed on August 21. Since then, people have wondered how soon the new platform will be rolled out to the devices. Android being a Google property, it is quite natural that all the Google handsets, namely the Nexus and Pixel handsets in the market will be the ones updated first, followed by other premium handsets from different OEMs. Still, there was no indication as to when the Google smartphones would be bumped up to Android Oreo. However, Verizon has now started rolling out the Android Oreo update to the Pixel and Pixel Xl handsets on its network.
Information about the update
Carrier locked handsets usually get the updates a long time after the unlocked models do, but in this case, it seems that Verizon was able to modify the Android 8.0 Oreo quite soon and has been successful in releasing the update in just over a week.
The new build number for the Android 8.0 is OPR6.170623.012. Being the latest update, it will also bring with the August Android security patch.
If you are a Verizon Pixel or Pixel XL user, you should be receiving a notification regarding the update soon. However, you can also check manually to see whether the update is available. To do so, head over to the Settings menu in the smartphone. Navigate to About Phone, followed by System updates, and finally Check for update. Even if you do not find the update immediately, there is no reason to panic, as these updates are sometimes a little slow in reaching users but it will come in a couple of days, nonetheless.
What does the update bring?
The Android Oreo update adds several new features and functionalities into the platform, some of which are intended to make the mobile experience simpler and more open.
For instance, through this update, the smartphones will now feature a brand-new Picture-in-Picture or PiP mode, where users can continue watching YouTube videos even while they are engaged in some other activities through their phones. Google Maps has also recently been updated and now supports PiP navigation mode.
Notifications from apps have become easier to keep track of. Through the Android 8.0 update, users will now be able to see small dots appear on the icons of the apps for which notifications are pending. Users can easily tap and hold the icon to check the notifications and if needed even access the notification section inside the app. Always-on display and Autofill are other aspects that the Android 8.0 Oreo introduces into the Google platform.
Click to read more
and watch the video
or