Google is expected to release at least two new handsets in its Pixel line-up this year. Some rumors indicate that there may be three new smartphones from the company. However, it is the Pixel 2 and the Pixel XL 2 that have given rise to an array of rumors.
While nothing has been confirmed by the company itself, the two features and design of the two handsets remain a topic of interest among smartphone fans. Adding to the countless number of leaks already in circulation regarding the two phones, a new design render of the smaller Pixel 2 has now been spotted.
Leaked render
Well-known tipster Evan Blass was the first to post the leaked images on his Twitter account. Blass is highly dependable when it comes to leaks and is known to be correct in his assertions about an upcoming device, more often than not.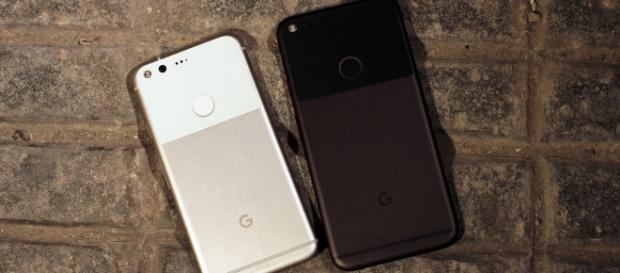 The render in question shows the Pixel 2 according to the leakster and reveals some of the design choices that Google seems to have gone with for the 2017 flagship.
There are two renders, one showing the front face of the supposed handset and the other showing the rear side of it. Both of these renders show that Google may have decided to ignore some of the latest trends in the design of smartphones. For instance, the renders show that the front face of the handset comes with a substantial amount of bezels.
Most of the premium handsets in 2017 have largely opted for the almost bezel less design and edge-to-edge display, offering greater screen space, without increasing the size of the handset. The Samsung Galaxy S8 started this trend off, while many other devices have also been spotted with similar minimal bezels. In fact, the iPhone 8 and the Galaxy Note 8, two of the most awaited handsets of the year, are also rumored to have done away with the bezels.
However, in the leaked renders of the Google Pixel 2, it is quite clearly visible that Google has kept the screen to body ratio similar to its last year's flagships.
Other features which can be gleaned off the render
Another aspect where Google seems to have ignored the current trend is the camera of the impending handset. The leaked renders revealed that the Pixel 2 will not feature a dual camera setup, which is becoming increasingly common in flagship handsets.
Instead, the smartphone will be equipped with only a single rear facing lens. The absence of a Headphone Jack is also noticeable in the pictures. This suggests that the Pixel 2 will most likely rely on Bluetooth and the USB-C for audio.