Apple will unveil the iPhone 8 on September 12 at Steve Jobs Theater
The iPhone 8 launch will take place at Apple Park's Steve Jobs Theatre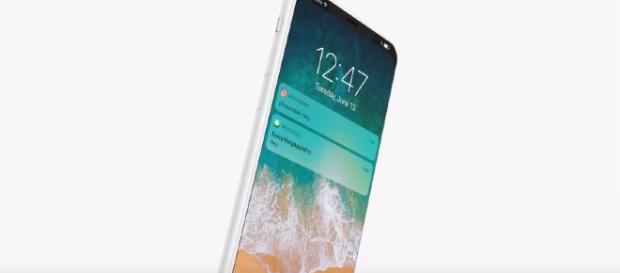 Apple will be hosting an event on September 12. According to a report from The Guardian, the company will finally unveil the iPhone 8 on the said date. Apple could also announce the Apple Watch 3 and the improved Apple Tv on the event. The event will take place on Apple's Steve Jobs Theater. The flagship smartphone is going to be the highlight of the event.
The company has not fully redesigned its iPhones since it released the iPhone 6 and 6 Plus in 2014. The iPhone 8 is expected to be radically different compared to its predecessors. The flagship smartphone marks the tenth anniversary of the "iPhone" line, which is why Apple is doing its best to put up the most impressive features [VIDEO] ever since.
Impressive features
The iPhone 8 will have an OLED edge-to-edge screen with bezel-less design. It will include a high-end front camera, but the company is more focused on improving the rear camera of the device. The iPhone 8 is expected to sport dual-lens rear camera with OIS (Optical Image Stabilization) feature. The device will have a Smart Camera feature, which is capable of recognizing specific scenes, objects and many scenarios. The Smart Camera will automatically enhance the captured photos.
Apple is expected to update its iPhone 7 smartphones, possibly called the iPhone 7S and 7S Plus. The devices will have minor improvements with some new features given by software updates. The two smartphones will be launched alongside the iPhone 8. KGI Securities analysts Ming-Chi Kuo predicts that all new iPhone models will feature USB type-C ports with Lightning connector to enable quicker charging.
Wireless charging is slow?
The iPhone 8 will feature 3D facial scanners capable of generating a "FaceID" that can be used to unlock the device. It will also include an inductive wireless charging technology. But tech analysts predict that the iPhone 8 will have a slow charging rate compared to normal smartphones. The device is expected to have half the charging speed of standard chargers.
Apple Watch 3 and Apple TV rumored features
On the other hand, the Apple Watch 3 and Apple TV will also get major updates. The Apple Watch 3 is rumored to feature a built-in cellular chip, which is capable of connecting the device to 4G LTE networks. The Apple Watch 3 can also receive calls and text messages without pairing it with a smartphone. The Apple TV is rumored to feature a set-top box coupled with a high-speed processor. The set-top box is capable of streaming high-resolution 4K contents.
Click to read more
and watch the video
or