Syfy series, 'Killjoys' will stop at five seasons
Both the future seasons will consist of 20 episodes each, a report by Variety confirmed.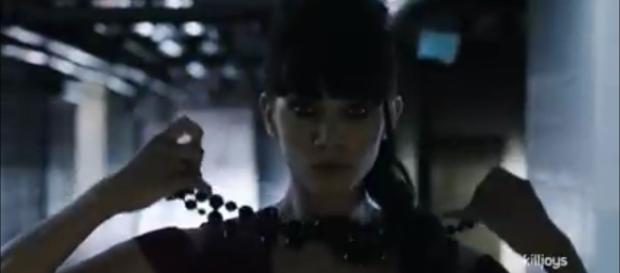 Syfy's "Killjoys," aired its season 3 finale on Friday, 1 September. A few hours ahead of its premiere, the network announced that the show will be returning in 2018 for the fourth season. They also stated that there will be a fifth season, but the show will end at that. Both the future seasons will consist of 20 episodes each, a report by Variety confirmed.
Plot of the show
According to Den of Geek, "Killjoys" creator Michelle Lovretta said that both of their network partners – Temple Street and UCP – have given them the go-ahead for the next two seasons. The show is essentially about a group of Bounty Hunters that consist of characters, John Jaqobis (Aaron Ashmore), D'avin Jaqobis (Luke MacFarlane) and is led by Dutch (Hannah John-Kamen).
The main task for all the three characters is to execute as per the commands of Reclamation Apprehension Coalition (RAC).
War is the show's standard background theme. They all have their own personal issues that deviate them from fulfilling their tasks. Its list of producers consists of Michelle Lovretta, Ivan Schneeberg, Karen Troubetzkoy and David Fortier. "Killjoys" debuted with its first season back in 2013 and has been going strong ever since.
According to a report by Variety, the average viewers per week is over 625,000, making "Killjoys" one of the top rated shows on Syfy. The last season broadened the scope of the series exponentially. Other organizations such as the J sector and Quad was showcased in depth, with the group of bounty hunters as their center of focus.
As reviewed by CarterMatt, the show is both funny and serious and thanks to its superb storytelling, it ensures that the viewers remain hooked till the very end.
Fans are excited about the show
According to Hollywood Reporter, Syfy also renewed "Wyonanna Earp," which is another night line-up for its third season. Apart from this, "Dark Matter" has also been given another season. These shows are not solely produced by NBC Universal, therefore, the calls have been taken by others by keeping production costs and TV ratings into consideration.
The fans have welcomed the "Killjoys" season 4 renewal announcement. Taking to different social media platforms, the viewers have expressed their excitement over it.
Additional information will keep coming in, until the time the show's fourth season hasn't premiered. There is no word on when they plan on beginning the filming of the show as of yet.
Click to read more
and watch the video
or