Essential PH-1 receives 1 out of 10 in reparability by iFixit
Rate this title
The experts at iFixit have stated that due to the product's complicated design choices the Essential wont be easy to repair.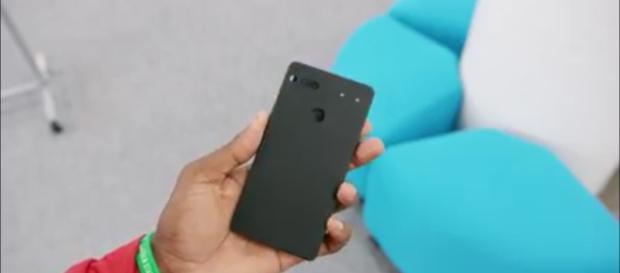 Andy Rubin debuted his version of an Android-based smartphone on May 30, 2017. He made a bold promise of providing quality experience tagged along with full security by introducing "Essential PH-1." Several media publications such as The Verge and Digital Trends provided the handset with a positive review. At the same time, Ifixit – which published their extensive tour of the smartphone only recently – gave the handset merely a 1 out of 10 in reparability. What's even more humiliating is the fact that it was given the "El-stinko" award, which is the lowest in the category with the website. The experts at iFixit stated that due to the product's complicated design choices, it could become very difficult to opt for simple repair options.
Phone with cutting-edge specs
According to a report by Tech Radar, the smartphone comes equipped with different kinds of high-end technologies. The firm has even extended support for repair-friendly choices such as Phillips and JIS fasteners to ease the hassle that the users might face. The developers of the company have applied special emphasis on its battery. They have ensured that it's able to stretch enough to release poignant energy. IFixit, a website that is known to give out extensive reviews for smartphone's internals, took Essential PH-1 on this time.
They acknowledged all the above-given considerations provided by the firm but found trouble with one aspect – the smartphones' design. As noted by Patently Apple, when iFixit dissected the device, piece-by-piece, they discovered that its USB Type-C port was actually connected to the motherboard.
This makes things a lot more complicated if for any reason, the USB-C port were to get damaged. In worst-case scenarios, the charging port usually requires replacement. Since it is attached to the motherboard in Essential PH-1, users will also be required to remove the motherboard as well. Motherboards are expensive, and they are also the reason why one's smartphone is up and functioning. Therefore, anything that involves the repairing of motherboards, is obviously going to be expensive and complicated.
No headphone jack
Essential also decided to do away with the 3.5mm headphone jack in the device. The company may have preferred to follow Apple's footsteps but it hasn't necessarily proved to work out in their favor. The use of USB ports has increased exponentially, thereby the chances of users wearing and tearing this particular feature down are high. Problems with it are bound to occur and one can't be too sure if the smartphone's warranty alone is enough to cover the damage.
Click to read more
and watch the video
or