Samsung patent with notch-based bezel less display revealed
Leaked Samsung patent suggests that the company is working on a bezel-less smartphones.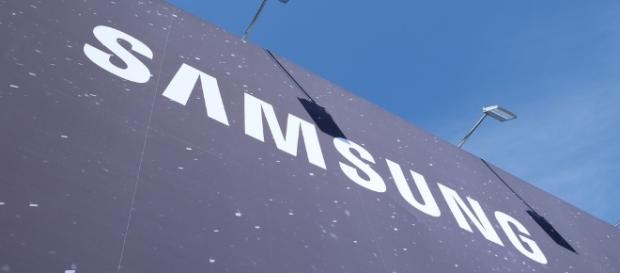 With each passing year, smartphones are sporting trendier and sleeker designs. One of the main aspect that 2017 Smartphone design was dominated by was the bezel-less edge-to-edge display. Most of the premium handsets launched this year have sported bezel-less design, which has been welcomed well in the smartphone community. Even though Samsung has released its near bezel-less concept in the Galaxy S8 duo and the Galaxy Note 8 phablet, these devices still sport significant bezels when compared to the Essential Phone or the upcoming iPhone 8. Now a design patent from the South Korean company reveals that Samsung may be thinking along the same lines as Essential and Apple.
What does the patent reveal?
Dutch publication GalaxyClub uncovered the patent, and it shows a design concept for Samsung handsets which would eliminate what little bezel remains in the latest handsets from Samsung. To do so, the company has taken advantage of a design that has been used by Essential and will also be used by Apple.
The leaked images revealed that the handset would not house any additional bezels on the bottom and sides of the handsets. However, it will come with a cutout on the top part of the display. This notch will house the front facing camera, the iris scanners, and all other essential sensors. Samsung now assigns a small bezel space on its handsets for housing these same sensors, but according to this patent, the company may soon stop doing so.
This idea was submitted to and accepted by KIPRIS, which is the South Korean counterpart to the USPTO. It essentially focuses on cutting away a part of the display to house the front facing camera in. The images show a very tiny notch, which may not be the same size once the idea is implemented on a device.
When will Samsung launch such a device?
The patent was filed in May 2016, which is a long time before the Infinity display that the Galaxy S8 handsets introduced. Currently, there is no evidence to suggest that Samsung is working on a device with such a design concept. There is also no indication that the South Korean company would likely introduce such a device shortly.
Companies are known to file patents of concepts that they may work on, but that does not always necessarily translate into a device based on those ideas. Moreover, Apple and Essential have already used the same concept in their respective flagships. This means that if Samsung introduces a similar design, it would feel like the company is copying what Apple and Essential have already done.
Click to read more
and watch the video
or