iPhone 8 features like latest Android? Price revealed
The newest leaks about Apple's upcoming device shook fans with its $1200 price tag.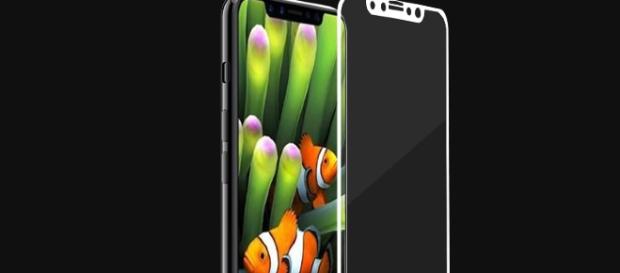 The iPhone 8 features will be familiar to all Android users, says an expert. Claims reveal that Apple integrated the new features not to offer a "revolutionary" change, but just to make sure that they have what the competitors are offering. However, it was highlighted that the only one technology that can tremendously put iPhone 8 on a pedestal is augmented reality.
The 64 GB model is reportedly at $999 excluding tax; the 256 GB model will be at $1099 without tax, and its 512 GB is $1199 without tax. A $100 gap was already expected between the tiers.
Face recognition system
The upcoming smartphone will come with face recognition system. The user does not have to hold the device up at head level in order to unlock it.
Its newest wide-angle face recognition system that is infrared-based is believed to better address the issues found in the current face and iris recognition technology. Reports also suggest that this has the ability to detect multiple faces. Developer Guilherme Rambo came across this idea in the HomePod code. While the system was tested positive for registering several digits for two hands and multiple fingers when unlocking the device, it is also assumed that it may not be impossible in a single-user gadget like an iPhone.
iPhone 8 will come with a huge 5.8-inch display.
The change of display size is a huge jump from iPhone 7 that only had 4.7-inch size. The information was accidentally discovered by developer Steve Troughton-Smith.
On his twitter account, Troughton-Smith shared that he was able to extract the exact metrics used by the status bar on iPhone 8.
These iPhone 8's measurement information are accurate enough for the software designers but is in contrast to the greater flexibility provided to case makers. The information is the first official announcement from Apple regarding iPhone 8's hugely increased display.
iPhone 8, meanwhile, is likely coming in a copper gold color. The leaked photos that were previously shared on the Chinese microblogging site Weibo also revealed that the new device will come in three color options which are jet black, white, and a new "champagne gold" color. The latest flagship is also rumored anytime, with a slightly elongated power button on the side, including a vertical dual-lens camera.
Previously, leaks about the upcoming device likely points to a virtual home button called home indicator. The navigation bar is reportedly at the bottom of the screen but will disappear when viewing contents like photos, games, and videos in fullscreen.
Click to read more
and watch the video
or