Samsung has launched a Rose Pink color variant of Galaxy S8 and Galaxy S8+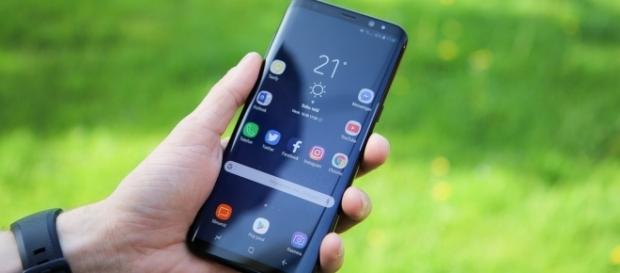 Samsung launched the Galaxy S8 and the Galaxy S8+ earlier this year and the smartphones are available in a number of colors. Now the devices will be available in a new Rose Pink hue. However, the new color option may not be available in the U.S.
At launch, the South Korean company offered the mobile phones in four hues in the United States: Midnight Black, Orchid Grey, Arctic Silver, and Maple Gold. Each year the company releases its flagship handsets in several colors and then adds a few more hues later. This year also it is the same. Earlier in July, Samsung released the Coral Blue variant in the U.S. Now another color variant, which has been exclusively available in South Korea till date, will make its way to Mexico.
Samsung fans will hope that the new color will also hit U.S. shelves.
New color of Galaxy S8 for Mexico
The Rose Pink color variant will be initially launched only in Mexico soon. The color variant has also been announced in Taiwan. Apart from the color the internals of the Galaxy S8 will remain the same. The device will have the same Snapdragon 835 processor, 4 GB of RAM, and 3,000 mAh battery.
The company revealed that the Rose Pink variant for both the Galaxy S8 and its bigger sibling, the Galaxy S8+, will be up for preorder in Mexico from August 10. Shipping will begin on August 16, which means that most customers would most likely receive their orders within a week of placing them. Samsung also revealed that it collaborated with case maker Montblanc to specially create a pink case for the handsets and these will be received by preorder customers who place their orders online through either AT&T or Alcatel.
Pricing and availability
The price of the Rose Pink variant also does not differ from the price of all other models. In Mexico, the Galaxy S8 will bear a price tag of MXN 17,299, which is equivalent to $980. If customers do not buy the Rose Pink variant online through either of the two carriers, they will still be able to get their hands on the Montblanc case designed for the device, but not for free.
At this point of time there is no word on whether the Rose Pink variant will land in the U.S. markets. However, seeing as how the hue has already been announced in Mexico, it does seem highly likely that the shade should also land here as well. For now though, U.S. fans looking for the Rose Pink variant of the Galaxy S8 will have to wait until the new hue is officially announced for the country.
Click to read more
and watch the video
or