Samsung bendable Galaxy smartphone coming in 2018?
Samsung affirmed that it will unveil a bendable Galaxy smartphone in 2018.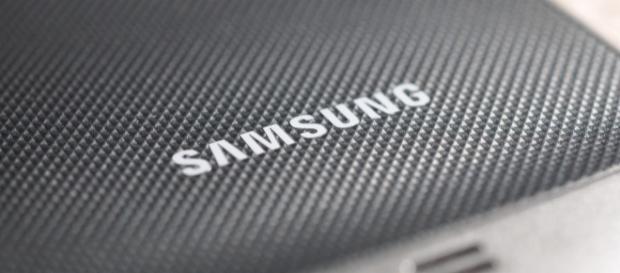 On Tuesday, September 12, Samsung revealed that would unveil a foldable display smartphone in 2018 under the Galaxy Note brand name. Tasting success with its most recent release, the Galaxy Note 8, Koh Dong-Jin, Samsung's head of the mobile communications shared the company's plans for the Galaxy Note brand in 2018. He confirmed that the South Korean OEM is planning on releasing a handset with a foldable display in 2018. He also mentioned that the release date might get delayed if the hurdles faced during the development process are not smoothed out on time.
A bendable display smartphone in 2018
During a press conference to discuss the massive pre-orders the Galaxy Note 8 received, Dong-Jin revealed that currently, Samsung is setting its deadline for 2018, subject to issues faced during the manufacturing of the device getting sorted out in time.
While he briefly mentioned that the company was facing issues regarding the development and production of the Galaxy Note bendable smartphone, he did not elaborate on what the problems might be. According to analysts, mass production of a smartphone with a bendable display, thin frame, and high-end features is not only complicated but also time-consuming.
The tech world has been waiting for a long time to see Samsung launch a foldable smartphone. The question as to when such a development would take place was persistently asked ever since it unveiled Youm, a flexible display prototype, in 2013. The rumors of Samsung launching a bendable smartphone have been abuzz since 2015, and it seems that after three years, it will finally bear fruition. Incidentally, in 2016, the company applied for a patent for a foldable handset.
Samsung working on its own smart speaker?
Apart from a bendable smartphone, 2018 will also see the company launch another new product line. Samsung would be introducing its Smart Speaker in 2018. Dong-Jin revealed that the Samsung has teamed up with Harman, the auto systems manufacturer, to develop the voice-activated smart speaker.
The Samsung smart speaker will be competing directly with Amazon's Echo, Google Home, and Apple's Homepod (which will release in the market soon). While the Echo smart speaker is powered by AI Alexa and the Google Home by the Assistant, it is being assumed that the Samsung smart speaker will deploy the company's very own AI Bixby. Bixby was introduced in the Galaxy S8 series earlier this year. The Samsung executive did not mention when the impending smart speaker from the company will become available in market after its launch.
Click to read more
and watch the video
or