'Pokemon Go' stops working; thousands of players unable to log-in
The gamers have begun taking to 'Down Detector,' to post complaints regarding this matter.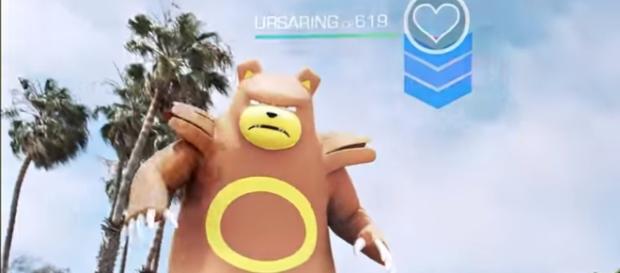 "Pokemon Go" fans are struggling to connect to the game's smartphone app. According to a report by the Express, thousands of users are unable to operate the game. The gamers have begun taking to "Down Detector," to post complaints regarding this matter. "Down Detector" is the website which detects shutdown reports for famous services and apps. On the basis of the complaints posted on "Down Detector," the users have been unable to log-in to the app. They have even taken to Twitter to express their frustration over this matter. Many believe that this is probably taking place because Niantic is currently in the process of inserting the "Gen 3 Pokemon" update into the game.
Company's take
The game developer hasn't made any official comments regarding the unexpected outage as yet. The timing of the outage is especially bad because Niantic's "Equinox" event is currently on-going. The program is scheduled to conclude on Monday, 2 October. During the event, Niantic will be releasing a lot of updates, schemes, and newer Pokemon. It is crucial for the fans to be up-to-date on the app if they want access to these new freebies. This is among Niantic's biggest programs. They usually celebrate the season of autumn with their special "Equinox" event.
Niantic thinks that they couldn't find a more perfect time than the Autumn season to program their special Equinox event. According to them, the gamers must experience newer adventures with newer seasons.
The gamers will also be provided with the ability to earn double Stardust and triple XP. Fans can collect the hatching eggs while walking around their neighborhood. Niantic advises gamers to visit their local PokeStops and Gyms to collect the special 2 KM egg. These may end up containing newer Pokemon – including Chansey, Larvitar, Mareep and more.
The 'Triple XP'
Niantic also announced that the gamers will gain access to something known as the "Triple XP." This will only be applicable when the players discover "brand new" Pokemon. This will make it easier for the players to battle Pokemon from Johto regions. It generally gets difficult for one to attain victory in Johto regions. That will probably undergo change. The Game Developer also announced that Raikou, Eneti, or Suicune might travel to a new part of the world on September 30. In other words, gamers must keep themselves alert as they might come across these prized possessions.
Click to read more
and watch the video
or