iPhone 8 earpiece produces from sharp crackling noise when making calls
Apple is apparently working on a fix, which they will include in the next software release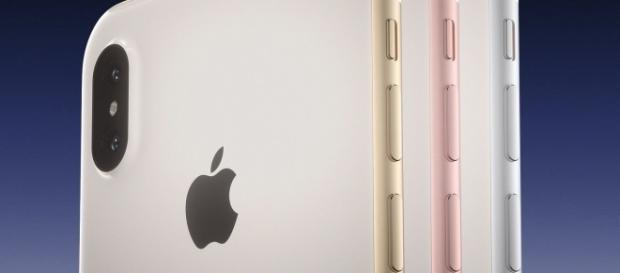 Not long after the release of the iPhone 8, Apple has already acknowledged an issue with the phone's earpiece. The company stated that they are planning to roll out a fix for it.
iPhone 8 producing 'odd, annoying' noise during calls
According to a report by The Verge, people have reported hearing weird crackling noises when making calls with the iPhone 8. "The earpiece makes a disruptive crackling or static sound that disrupts the audio," the report said.
"The noise sounds like sharp pops at the very edge of the earpiece," Jacob Kastrenakes writes. While in some cases the noises are not too disrupting, they could become odd and annoying real quick, especially when it happens often.
Fortunately, it was reported that the noise does not happen on every call.
Obviously, this is not an isolated incident. People from websites and forums reported that they were having this same exact issue with the earpiece. These include people from sites like MacRumors, Apple's official support site, and even the denizens of Reddit.
Despite the number of reports, Apple has stated that this is an issue that occurred only to a "small number" of iPhone 8 owners. However, they did promise to release a fix which will come with the next Software Release. The issue is apparently hard to replicate because it does not happen on every single call. Consequently, pinpointing the actual culprit will likely take considerable effort.
There is a high chance that the issue will happen on Facetime calls, though, so Apple could be working on that aspect first.
Outside of that, there's little to no distinction between cases. It happens with iPhone 8 and 8 plus. The issue also persists through different carriers from different countries around the world.
Turning on noise-canceling might be a temporary fix
While Apple is working on a solution, a thread on the iPhone subreddit is discussing the issue.
Most of the Reddit users share how they came across the issue, but there are also some users that suggest a temporary fix. One of these is turning on the noise-canceling option n the settings. At least one user claimed that the issue went away when they turned on the feature, but others have had no such luck.
The Apple iPhone 8 was released with a $699 - $949 price tag. It was supposed to be the successor of the iPhone 7 and was thought to be Apple's new flagship device. However, its popularity is overshadowed by the release of its big and "bezel-less" cousin, the iPhone X.
Click to read more
and watch the video
or