Pixel 2 update: Google Pixel details about colors and storage models leaked
New details leaked claiming that Google Pixel 2 will have more color options.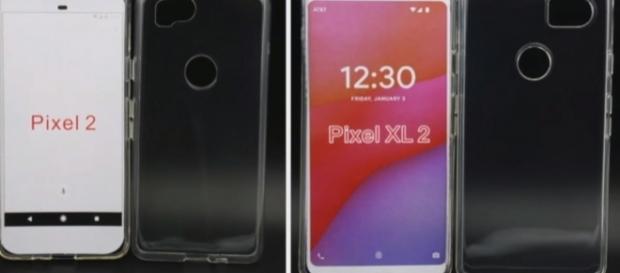 Google Pixel 2 will be equipped with Snapdragon 836 as well as some amazing features. New details have been recently leaked, showing that the phone will be released in various new colors and two additional two storage variants.
Google Pixel 2 new colors revealed
A report published in 9to5Google revealed that the upcoming smartphone will be released in Black, and Slate Gray adorned design. The smartphone will also feature 64 and 128GB storage capacities.
In the past, Android Police has reported that Pixel 2 will have a 4.97-inch 1080p OLED screen. The latest leak revealed that the number of the device's bezel would remain the same.
This will disappoint some fans who have been hoping that Google would follow this year trending design. As for the Pixel 2 XL, the company had reduced its bezels while they are proposing to set a premium price for the device.
The Pixel 2 will also feature several upgrades such as water resistance and IP 68 certification. These devices come with "Always On" display that will allow users to view its notifications easily.
The upcoming phones will also be installed with EIS or Electronic Image Stabilization. This will prevent the camera from shaking, especially when users are trying to capture important footage. Morever, it will also feature a fingerprint reader installed at the back of the device and a single lens camera. Hence, Google is not interested in the trending dual-lens system.
Drive File Stream is now available for Enterprise G Suite Users
A report published in GSuite also revealed that the tech giant has recently launched the Drive File Stream desktop app for Enterprise G suite users.
The desktop app is a lot different from the Backup and Sync as it does not save the user's data locally. Tt streams the data online instead, including My Drive and Team Drives.
The users can store their files in the Drive File Stream through their file browser. Hence, the data will stay in the user's file browser, and it will only be opened if the users download them.
When it comes to the G Suite users, they can still use Backup and Sync. However, the latest desktop app will be a better option as it can lower down space consumption on the user's disk space and local drives. The app will also minimize the total amount of work that comes with downloading files while syncing them directly with cloud storage.
With the latest expansion, Google has officially shut down its Drive app both for PC and Mac. Starting next month, users who still have Google Drive will get warning notification as the app will completely shut down on March 12, 2018.
Click to read more
and watch the video
or