Google to announce Pixel 2, Pixel XL 2 next month with Snapdragon 835, not SD836
Google is expected to officially unveil the Pixel 2 and Pixel XL 2 on October 5.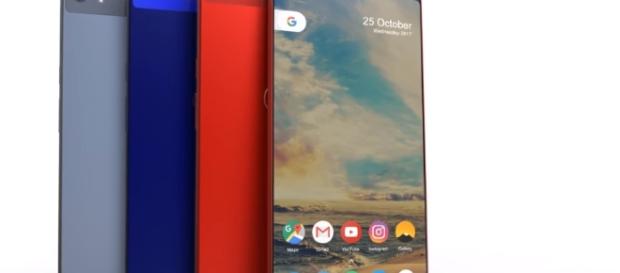 Google will reportedly launch its Pixel 2 and Pixel XL 2 smartphones next month with Qualcomm's latest Snapdragon 836 chipset. Nonetheless, the latest processor is still nowhere in sight. Now, the next-generation Pixel devices are expected to roll out with the Snapdragon 835 system on chip (SoC).
According to XDA Developers, Qualcomm is not planning to launch the Snapdragon 836 processor. Interestingly, Android Police even supported the claim of the publication site, which cited a source familiar with the plans of the American multinational semiconductor company.
However, the news about Pixel 2 and Pixel 2 XL smartphones with Snapdragon 835 processor does not come as a surprise. A previous FCC filing made it known that the Pixel 2 Android smartphone will arrive with Qualcomm's SD835 processor.
Even if the smaller Pixel variant will feature Qualcomm's SD835 chipset, there's still a possibility that the search engine giant can increase the smartphone's overall performance. The tech company can do it by optimizing the software of the handset or by overclocking Qualcomm's processor.
Meanwhile, a new low-resolution photo of the Google Pixel 2 made its way on the internet. The image seems to indicate that the back of the smaller Pixel variant will feature a slate gray glass window. The handset's back also has a dark silver color, according to 9to5 Google.
Smartphone with a laser autofocusing system
The leaked photo of the Pixel 2 also suggests that the mobile device will come along with a laser autofocusing system, located below the primary camera sensor of the handset.
The smartphone's rear side features the typical fingerprint scanner.
In spite of that, Google will roll out the Pixel 2 model in two configurations - a 64GB and a 128GB. HTC will manufacture the smaller model's 5-inch display, while LG will produce the 6-inch display of the larger variant.
The next-gen Pixel devices' possible differences might be their RAM capacity and camera feature. The smaller variant will arrive with a regular camera, while the larger model is more likely to come along with a dual camera setup. The Pixel 2 XL is anticipated to come with a larger RAM capacity. However, both smartphones will be available without a 3.5-mm headphone jack.
Release date
Google is expected to unveil its latest smartphones on October 5.
Aside from the new handsets, the tech company is also anticipated to reveal other hardware, the Mini Google Home speaker, and the new Chromebook.
Click to read more
and watch the video
or