Michael Kors' new Access smartwatches are now available
Grayson and Sofie are the newest addition to the fashion brand's Android Wear.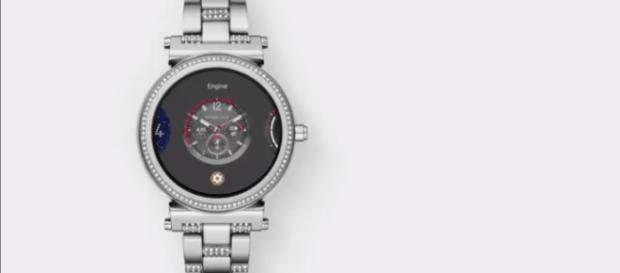 When Michael Kors announced its new smartwatches back in March, it made an impression on fashion brands showing interest in Android Wear. The Grayson and Sofie are the latest addition to the Access smart watches, and they are now available for sale at $350 each. As the name suggests, the former model is targeted towards men while the latter is aimed at women. Grayson has a 1.39-inch 454x454 display and 370mAh battery while Sofie is slightly toned down with 1.19-inch 390x390 screen and 300mAh battery. Despite these differences, both smartwatches share some high-end specifications.
Introducing Grayson and Sofie
As part of the brand's commitment to smart watches, both Sofie and Grayson received some major improvements compared to its predecessor, the Dylan Access smartwatch.
The new wearables have a higher quality display, and better hardware, which was a lesson picked up from the last watch released.
The bigger model runs on Android Wear 2.0, which compliments its rotating crown on the watch's right side. The crown sits in the middle of two programmable buttons with a calibration that functions well. The three buttons allow for adding shortcuts using the top and bottom button. It comes in eight color combinations on top of the jewels around the bezel. Also, there are seven strap combinations to choose from.
The more petite model also runs on Android Wear 2.0, but it only has one button. The crown, however, is also rotating, which allows scrolling through the interface without making a major swiping motion. The button is for accessing installed apps such as contacts, weather, and even the Play Store.
A long press would direct the user to the Google Assistant. The Sofie comes in four colors and has four strap combinations.
Sharing specs
The two share identical specifications, which include the Qualcomm Snapdragon Wear 2100 processor, a high-density AMOLED display, and IP67 water resistance. Regarding memory, both models have a 512MB of RAM and a 4GB of internal storage. They are also compatible with both Android and iOS since it runs the latest Android Wear 2.0. The smartwatches are more of a fashion accessory instead of a fitness tracker. Neither watch has features for NFC or standalone wireless connectivity. Unlike other fitness bands, the Grayson and Sofie do not have a GPS or heart rate sensor.
The smart watches both come with classy stainless steel straps as well as options for leather and silicone. The interchangeable feature, which has a quick-release switch, also offers more style alternatives. As mentioned, the watch price starts at $350, but a silver edition for the Sofie is also available for $395.
Click to read more
and watch the video
or